Another delay and a major price increase -- is it time for Microsoft to kill the Surface Hub?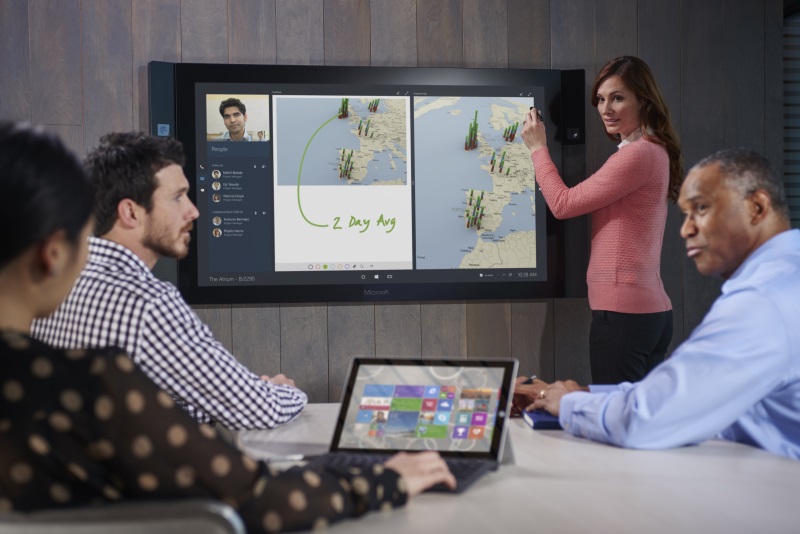 The Surface Hub looks cool. The giant wall-mounted Surface, aimed at businesses, comes in two sizes -- 55-inch and 84-inch -- and boasts 100 points of multitouch, up to three simultaneous pen inputs, dual 1080p front-facing video cameras and a four-microphone array. And the larger model has a 4k touch-screen display that refreshes every 8.33 milliseconds, which is faster than the human eye can detect.
But here's the problem. Seven months ago Microsoft said the Surface Hub would be available to order in 24 markets -- including Australia, North America, Japan, the Netherlands, Singapore, and the UK -- from July 1, with a shipping date of September 1. But then five months ago, based on "strong demand" it delayed things (with no word of a ship date) and then a month later said orders would start shipping on January 1 2016. But guess what? They won't.
Microsoft now says the Surface Hub will start shipping in first calendar quarter of 2016, and to accompany this news it's announced it's putting up the price too.
The 55 inch model was priced at $6,999 and the 84-inch version at $19,999, but Microsoft has increased both by $2,000. So they are now $8,999 and $21,999 respectively.
Anyone who pre-ordered will receive their Surface Hub at the original cost. If they ever do receive it of course.
Microsoft said that the price increase was necessary to deliver the "best product experience". Although delivering any product to its customers would be a start.
So the question is, will Surface Hub ever see the light of day, or will Microsoft's next announcement be yet another delay or a complete cancellation of the line? We shall see.