Now that Google Glass is enterprise-only, it is more appealing than ever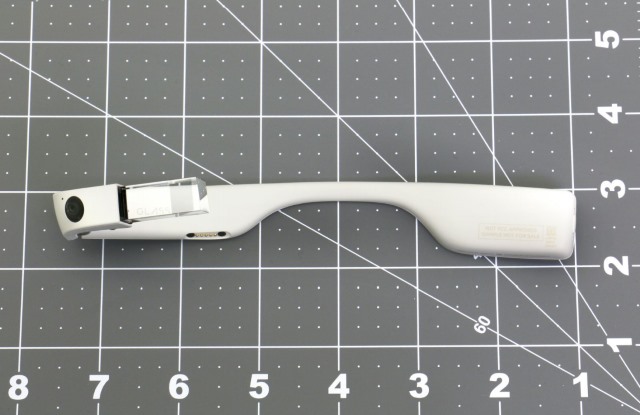 The first generation of Google Glass spectacularly failed to get off the ground despite a long beta period. The second generation is on the cards, and it has an enterprise focus which serves only to make the hardware even more appealing. There's no release date, or even a vague schedule for release, yet, but images of the next version of Google Glass have appeared online.
A new filing with the FCC shows just what we can expect from the next version of Google Glass, and it's extremely promising. While there's no suggestion of a consumer model being released, what we learn about the enterprise edition will serve only to make it more appealing to the masses -- great looks, a foldable design, and a larger display. Will Google bow to the pressure that's almost certain to mount and try again with a consumer version?
The filings don't give away too much, but they give away enough. A hinge indicates that Glass now boasts a foldable design, and signals that this is no longer a device that is meant to be worn at all times. The very fact that there is a hinged arm akin to regular spectacles, coupled with the enterprise focus, suggest that Glass 2 is meant to be slipped on and off throughout the day. This is not only useful for the wearer, but also addresses a key concern that non-wearers expressed: privacy.
The term 'glasshole' was coined to refer to the beta testers who walked around with their first gen Glass models permanently strapped to their heads. There were understandable worries that the wearables could be used to record others as they went about their day to day activities (the filing makes it clear that a green LED lights up when recording is underway), but there were also other concerns.
Police forces said they would arrest anyone caught driving whilst wearing the glasses, but there was no easy way to safely transport the device without wearing it. The introduction of a hinge changes this -- they're yet to be announced, but it's hard to imagine that there won't be svelte little carry cases that can be used to house Glass 2.0 when not in use.
Bigger is rarely not seen as better, and the FCC filings show a larger display -- which is pleasing when you consider that Glass is destined for used in medicine. The new design looks robust, and while the first iteration of Glass was ridiculed, Google seems to have learned from its mistakes and is now working towards a product that has mass-appeal... it's just a shame that, at the moment, there is no consumer model planned.
Head over to the FCC website to check out the rest of the Google Glass paperwork.
Photo credit: FCC