Acer goes gaga for Google's Linux-based OS with Chromebase 24 and Chromebook 11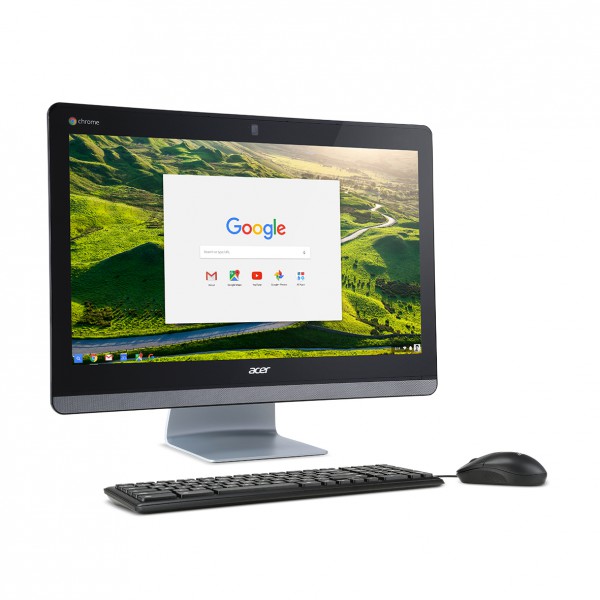 Welcome to 2016, dear BetaNews readers. Another year is here, and some trends will continue as before. The most intriguing being Google's push into both education and home with its wonderful Chrome OS. While a bit limited, devices with Google's Linux-based desktop operating system are perfection for many; especially as more and more time is spent in the browser.
Today, Acer announces some new Chrome OS devices that look really impressive. Its new Chromebook 11 and Chromebase 24 should meet the needs for many, and in typical Acer fashion, shouldn't break the bank. The Chromebase is particularly newsworthy, as it is the first-ever such all-in-one "base" device with an Intel Core processor. Quite frankly, it should make an absolutely glorious family PC.
"The new Chromebook 11 CB3-131's cover is made with a nano-imprinted pattern which gives it a premium look and feel while also boosting durability. The Chromebook 11 has been reinforced like Acer's models for commercial and educational customers to handle extra-stressful environments. It can handle up to 60kg of downward force on the top cover, while the corners can tolerate up to 60cm drops without damage. The reinforced case results in greater resistance to twisting and stress", says Acer.
Device durability is extremely important where children and teens are concerned -- young students are not known for being gentle on things. The Celeron processor should be more than capable, but the memory options are a bit disappointing. Once again, we see 2GB and 4GB options, with 8GB not available. While 4GB is totally fine, 2GB is painfully insufficient. Come on manufacturers, it is 2016 now -- 2GB of RAM should not be an option on any computer.
Storage is limited to 16GB or 32GB and this is totally fine. Unless you plan on installing an alternative operating system, such as Ubuntu, Chrome OS works fine with small storage amounts. After all, it is an OS that focuses on the Cloud.
You can purchase this newly refreshed 11-inch Chromebook 11 in February, starting at $180. I urge you to avoid the base model, however, and make sure you get 4GB of RAM. Thank me later.
This slideshow requires JavaScript.
The really exciting computer, however, is the new Chromebase 24. Acer explains, "Intel Core processors provide the Chromebase 24 with outstanding performance, up to 8GB of DDR3L brings a smooth computing experience, and 802.11ac wireless or Gigabit Ethernet enables speedy network connectivity. Optimized for video conferencing, the Chromebase 24 incorporates four digital microphones, and can capture the perfect frame with the chassis that easily tilts from - 5° to 30°in addition to the adjustable HD webcam".
This slideshow requires JavaScript.
Yes, this is the type of Chrome OS computer that makes me giddy. A 24 inch 1080p display, combined with an Intel Core processor and up to 8GB of RAM makes this an exciting option. While a Chromebase doesn't have the portability of a Chromebook, its increased real estate and stationary nature make it ideal for a family room. I can see this making an excellent computer for media, web-surfing, email and the ever-important homework. Its iMac-like design makes it an attractive option for a home too.
Unfortunately, Acer is mum on price and availability, saying only that it will vary based on region. As an American, I pray this comes to the USA; I know countless people that could use a powerful and beautiful all-in-one Chrome OS computer just like this. Come on, Acer!
Are you excited for these new Acer Chrome OS computers? Tell me in the comments.