Lenovo's new ThinkPad 13 gives you the choice between Chrome OS and Windows 10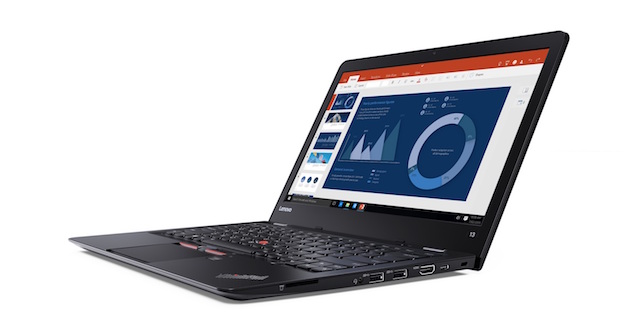 CES 2016 does not officially start until January 6, but, as we have come to expect, most of the major product announcements will be made right before the big opening day. Case in point, Lenovo has just unveiled its new ThinkPad 13, alongside ThinkPad X1 Tablet and other new gadgets.
Why is ThinkPad 13 newsworthy? Well, Lenovo's choice of operating systems makes it one of the most interesting new products in its refreshed lineup, as the laptop will be offered with either Chrome OS or Windows 10.
ThinkPad 13 is positioned as a business-oriented laptop, and it is touted as the first ThinkPad that supports Chrome for Work (or Chrome for Business as Lenovo calls it). That's a version of Chrome that is meant to be utilized in an enterprise environment, with support for IT policies and cloud management being two of the dedicated features it packs.
Lenovo says that ThinkPad 13 comes with USB Type-C, SSD storage and, for the version that runs Windows 10, up to 16 GB of RAM. The Windows version has three USB ports, while the Chrome OS version only comes with a single one; also, the keyboard is different. The Chrome OS-running counterpart is likely to max out at 4 GB or 8 GB of RAM. There is also "Mil-Spec durability" thrown into the mix.
Regarding cost and availability, Lenovo says that prices for ThinkPad 13 running Windows 10 will start at $449 and that it will be offered from the next quarter, which means April at the earliest. The Chrome OS version is expected to arrive in June, with a price tag of $399.