How to restore features Microsoft removed from Windows 10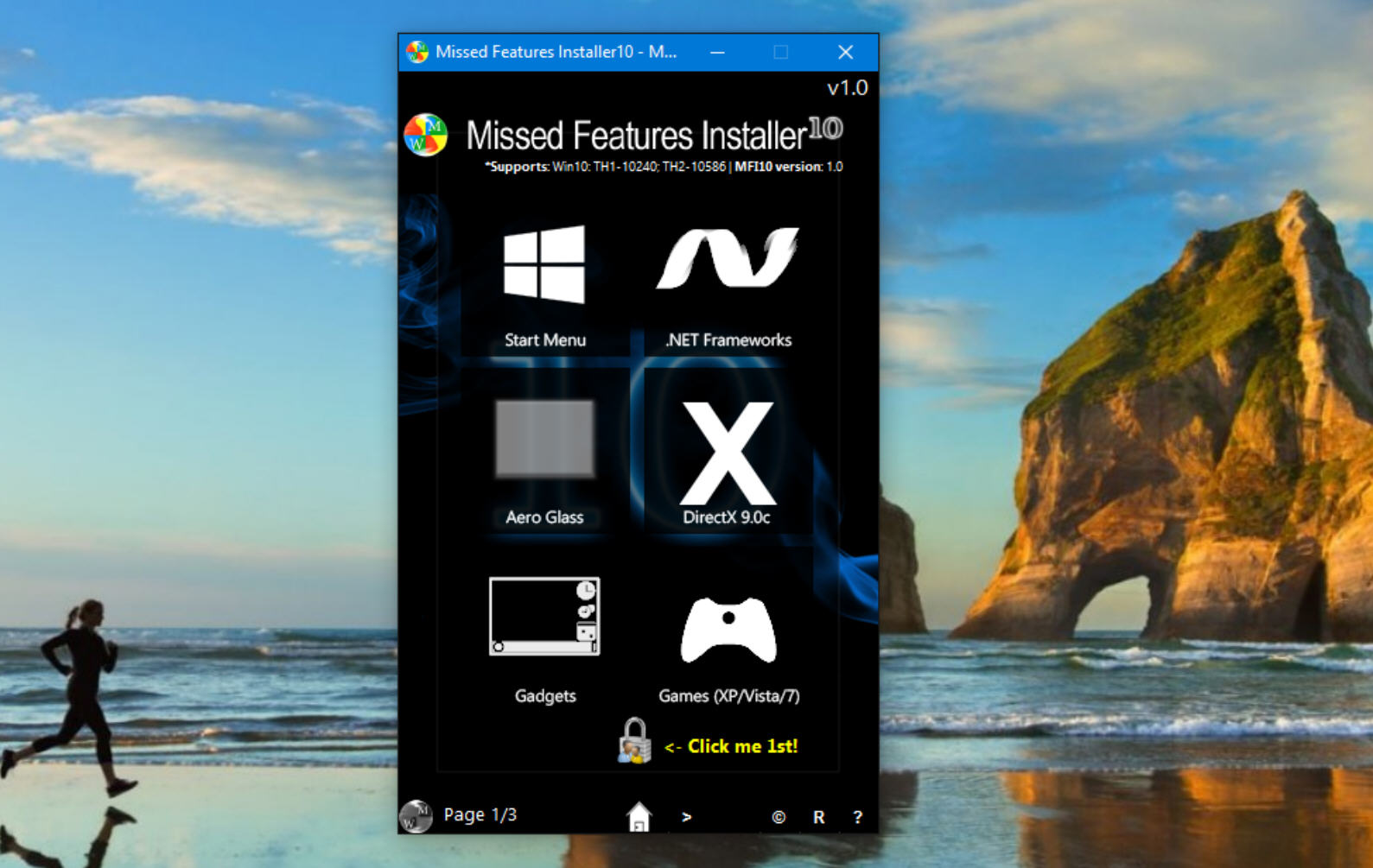 Windows 10 is a decent operating system, but Microsoft has seen fit to remove certain features found in previous iterations of the OS.
If you've upgraded to Windows 10 and have been disappointed to discover one or more of your favorite features have been removed, the good news is it should be possible to restore the missing functionality without too much effort.
What you need is the Missed Features Installer (MFI) for Windows 10. This is a 1.3GB ISO file which includes a ton of third-party programs, such as Classic Shell, Gadgets 2.0, This PC Tweaker, and the Windows Experience Index Tool. It also includes programs pulled from past versions of Windows.
To use it you need to mount, burn or open the ISO file, and launch the application on a PC running Windows 10. You can then choose which elements to install. The first screen of the menu includes options such as Start Menu, .Net Frameworks, Aero Glass, DirectX 9.0c, Gadgets, and Games (XP/Vista/7).
The menu displays a Click me 1st link and running this will turn UAC off in order for Missed Features Installer to work properly.
On the next screen you can, among other things, install Windows Media Center and 'Destory' (sic) Win Spying. The third and final screen offers a selection of tools including Briefcase, Windows Movie Maker 6.0, and Windows Mail (from Windows 7), as well as some advanced settings.
Clicking any of the options will either present you with a choice of tools to install (in the case of the Start menu you can choose between Classic Shell and Start Menu Orbs), or simply begin the installation process.
You'll probably want to create a backup of your system before you make any wholesale changes so you can revert to how things were in the event of problems. The software can't do this for you.