Android 6.0 Marshmallow update brings Adblock Plus to Samsung phones and tablets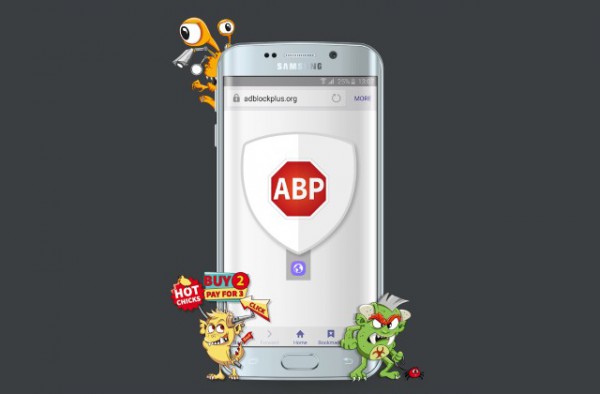 Earlier today we learned that a new API is bringing adblocking to Samsung's own mobile web browser. Adblock Fast was the first to take advantage of the new option and now, hot on its heels, comes the big guns -- Adblock Plus.
Today Samsung is rolling out an Android 6.0 Marshmallow update and once this has been installed, Adblock Plus can also be installed. The extension brings content blocking capabilities to Samsung's own web browser, but you'll have to jump through the relevant hoops to gain the privacy and bandwidth preserving capabilities.
Once your handset has been updated to the very latest version Marshmallow, you'll need to head over to Google Play to grab a free copy of Adblock Plus (Samsung Browser). Next you'll need to enable Adblock Plus within the browser and then choose the level of content blocking you'd like to use. For complete privacy and malware protection, you can opt to block all ads, but there's also the option of permitting Acceptable Ads -- Adblock Plus points out that this is the default setting.
Adblock Plus co-founder Till Faida says:
Adblock Plus is very excited to continue our momentum in the mobile space by solidifying a working relationship with Samsung that allows us to handle content blocking on any Samsung device. We are excited that Samsung's mobile product offering is now including content blocking and are happy that Samsung users can find us in the Google Play Store to assist them with their ad blocking.
For now, Adblock Plus for Samsung Browser is only available for devices running Android 6.0 Marshmallow, but in March it will also be an option for Android 5.0 Lollipop users.