What's really behind iPhone Error 53 -- and how can you fix it?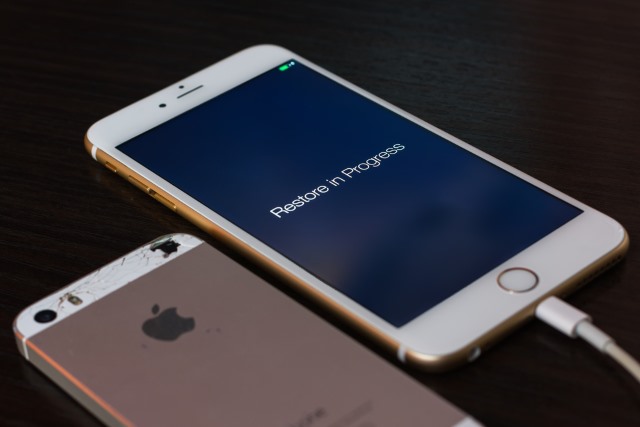 If you have an interest in Apple, or smartphones in general -- or even if you just follow tech news -- you can't help but have heard about the Error 53 problem that's affecting some iPhone users. In short, it seemed that people who had used non-authorized repairers to fix their home button ended up with a bricked phone after installing the latest iOS update.
This led to vocal outcries from not just upset iPhone owners, but also the tech community as a whole. Apple responded by saying that Error 53 was to "protect our customers", but what's the real story? Is Apple really penalizing people who don't take their iPhone to an Apple Store for repair? And, more importantly, what can you do if your iPhone has been bricked by Error 53?
Kyle Wiens, co-founder of iFixit, got in touch with me to say that his team of technicians is conducting further research into the problem. At the moment, they have been able to determine that the issue is not specific to independent repairers, or non-genuine parts. As Kyle puts it: "Error 53 happens with Apple parts as well. It's a synching issue -- you could swap the flex cables between two brand new iPhone 6's and run into the same problem. The problem is that Apple hasn't released the tool to synchronize new parts with people's phones."
iFixit has a handy explainer about Error 53:
Error 53 seems to affect iPhone 6 or 6 Plus users -- and possibly other Touch ID enabled devices (the jury is still out on the 6s and 6s Plus, which have a different cable design). Sometimes, the error crops up after an accident that somehow affects the home button or home button cable. But more often, Error 53 affects users who have done repairs involving the home button/cable, either on their own or through a third-party repair tech (read: not in an Apple Store). The phone works perfectly fine after a successful repair, for a while... but as soon as users connect to a computer and attempt to update the phone's OS, they get the dreaded Error 53 -- and an effectively dead phone.

In the early days of the Error 53 run, Apple stores were uninformed about the issue, and could occasionally be convinced to replace the device. Nowadays, Apple refuses to fix the problem in stores, which means owners have to buy brand new (and very expensive) phones. Obviously, we find this troubling.
We've already quoted Apple's largely unhelpful statement on the issue, but it bears repeating:
We protect fingerprint data using a secure enclave, which is uniquely paired to the Touch ID sensor. When iPhone is serviced by an authorised Apple service provider or Apple retail store for changes that affect the Touch ID sensor, the pairing is re-validated. This check ensures the device and the iOS features related to Touch ID remain secure. Without this unique pairing, a malicious Touch ID sensor could be substituted, thereby gaining access to the secure enclave. When iOS detects that the pairing fails, Touch ID, including Apple Pay, is disabled so the device remains secure.
iFixit has not yet been able to determine whether the problem comes about as a result of a bug that needs to be addressed, or because of purposeful measures taken by Apple. Kyle says:
The issue is that there's a calibration tool that we need that Apple isn't providing to the independent repair shops. Manufacturers like to take every opportunity they can to enforce their monopoly on repair.

There's a long history of right to repair in the automotive world, both in the US and in Europe. This legislation requires manufacturers provide tools to independent repair shops and locksmiths. We need the same thing for phones.
For now, there is no easy fix. If you are in the position of still having your old home button, cabling and so on, you may be able to reinstall them and unbrick your phone. Failing that, you'll either have to cough up some money at the Apple Store for a replacement handset, or sit tight and hope that a fix is released at some point that makes it possible to unbrick phones without replacing the home button yet again. Apple has made no indication of if or when this might happen.
Oh... and if you have had your home button repaired, you might want to hold off installing any more iOS updates until we know that the problem has been properly addressed.
Photo credit: Attila Fodemesi / Shutterstock