Canonical releases Snappy Ubuntu Core Linux image for x86-based Intel NUC DE3815TY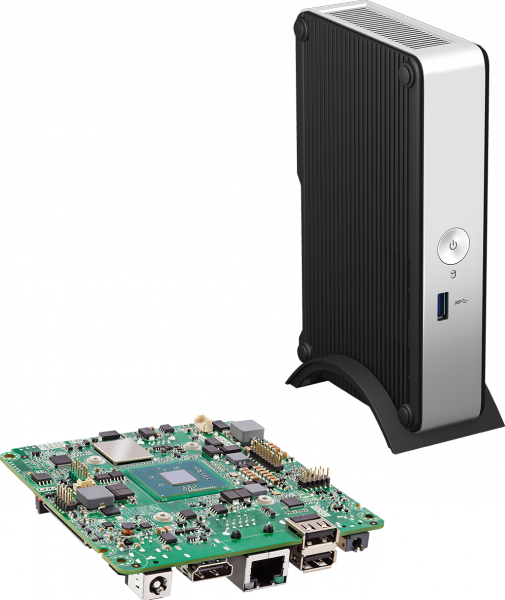 The Raspberry Pi is a game-changing computer. While it was primarily designed as a low-cost base on which students could learn to code, it has proven to be much more. Some consumers buy it for HTPC purposes, but more importantly, developers embrace the little computer for other projects, such as IoT.
Unfortunately for some developers, the ARM architecture and rather anemic performance make the Raspberry Pi a poor choice. While some consider ARM to be the future, I'm not so sure -- x86 has been surprisingly adaptable. Today, Canonical releases an Ubuntu Core image for the x86-based Intel NUC DE3815TY. Priced around $150, this NUC is more expensive than the Pi, but it is much more powerful too; a better choice for developers needing an x86 platform.
"Over the last few months Canonical and Intel have been working together to create a standard platform for developers to test and create x86-based IoT solutions using snappy Ubuntu Core. The results are here today and we're pleased to announce the availability of the Ubuntu Core images for the Intel NUC DE3815TY on our developer site", says Thibaut Rouffineau, IOT and Ubunutu Core Evangelist, Canonical.
Rouffineau further explains, "the Intel NUC DE3815TY is an ideal IOT development platform! It's got enough computing power to prototype for all embedded use cases with an Intel Atom Processor. It also offers a lot of IOs and configuration options: USB ports, I2C ports, 4GB eMMC and the possibility to add a wireless card, up to 8G of RAM and a 2.5 inch HDD or SSD. Now, with the availability of snappy Ubuntu Core, developers have the possibility to simply bring the rich ecosystem of Ubuntu apps onto the Intel NUC and into the embedded space. Don't like embedded because cross-compilation is a bit painful? Development for the Intel NUC requires none of that, what will run on the developer's machine will run on the embedded device".
These are exciting times for Ubuntu; Snappy Core is not only the future of mobile, embedded, and the cloud, but the Ubuntu desktop too. Developers would be smart to buy the NUC DE3815TY now to gain experience with this container-focused version of the operating system, including creating Snappy apps.
If you are a developer that wants to try this Ubuntu Core 15.04 image, you can download it here. You can buy the Intel NUC -- if you don't already own one -- here.