Rampant waste: the hidden cost of enterprise software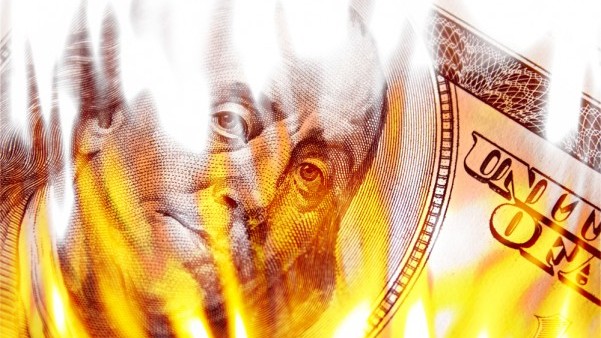 A new Flexera Software report reveals that most organizations are unnecessarily wasting significant portions of their enterprise software budget.
Consider these statistics: 75 percent of enterprises are out of compliance with regards to at least some percentage of their software, 44 percent of enterprises (compared to only 25 percent the prior year) paid $100,000 or more in true-up costs to their software vendors as a result of noncompliant software use; and for 20 percent (up from only 9 percent in the prior year) the software audit true-up costs were $1,000,000 or more! In addition, 93 percent of organisations report spending money on at least some software that is under-used -- i.e. shelfware.
Increasingly enterprises are waking up to the fact that as much as 25 percent of their software spend is being wasted -- but many are less clear on why this waste is occurring and what they can do about it.
The Problem Managing Software Licenses
The very software that facilities the efficient functioning of enterprises on a daily basis happens also to be among the most difficult types of assets to track, manage and optimize -- creating hidden wastes and complexity. Several causes contribute to the problem.
First, each of the license agreements governing the thousands of applications run within the enterprise contains dense and complex terms -- Product Use Rights -- pertaining to what organizations are entitled to do with the software. These Product Use rights must be tracked, managed and understood to ensure compliance. If usage exceeds those terms, an organization is out of compliance. When the software vendor audits their customer and discovers this non-compliance, an enterprise is often subject to "true-up" penalties that can and often do run into six- and seven-figures per application.
The contrary is also true: if those licenses aren't being utilized, or if all of an organization's Product Use Rights aren't being fully utilized -- then it has purchased "shelfware" that is sitting idle. Most organizations experience these issues simultaneously -- they are out of compliance with some of their software titles, while other titles are being under-utilized.
Additional factors further complicate the scenario, such as new technologies like the cloud, virtualization and Bring Your Own Device (BYOD) policies that allow device-based access to applications. These technologies have software licensing consequences that can seriously impact whether a company stays in, or falls out of compliance. Other factors such as employee turnover, mergers and acquisition, retirement of hardware further muddy the waters, rendering software license management more difficult.
Common Software Asset Management Mistakes
Below is a list of the most common mistakes organizations make that commonly result in shelfware and non-compliant use:
Making ad hoc purchases -- Lack of controls over purchases is common, even for when made under a Volume Agreement.
Not tracking installation and use -- By tracking installations of software and its usage, organizations may be able to substantially reduce ongoing maintenance payments
No central repository -- A central repository holds proof of software licenses, making them more easily accessible for review. It also allows organizations to quickly comply with vendor audit requests, saving time and money.
Not tracking renewal dates -- Failing to keep track of software license agreements and renewal dates makes organizations vulnerable to lapses in maintenance or loss of use rights, which can prove costly.
Not optimizing spend by leveraging Product Use Rights -- Accurately applying Product Use Rights can drastically reduce license consumption and hence reduce the need to buy more licenses.
No communication between departments -- IT operations must work with procurement to ensure that software is installed and used in accordance with the respective license agreements to avoid compliance issues.
Not ascertaining strategic requirements -- Ordering licenses without determining what the organization is currently using and truly requires over the longer term could be an expensive mistake.
Assuming licensing rules don't change -- Licensing rules change frequently and failure to stay on top of these changes can result in being out of compliance.
Not purchasing maintenance at the right time -- The right time to purchase maintenance is when organizations are looking to upgrade. If organizations buy maintenance before a release is announced, the price often is significantly lower and they will become automatically eligible for that product upgrade.
Not automating Software License Optimization -- An optimized license environment cannot be achieved without people, processes and automation. Software Asset Management/Software License Optimization solutions enable organizations to collect all the necessary data and apply license entitlement rules to help ensure continual compliance and optimization.
Chief Information Officers would be well advised to be versed on the challenges associated with Software Asset Management. Without this insight, it will be impossible for them to put into place the necessary people, processes and technology to eliminate this source of financial waste and corporate risk.
Photo Credit: ARENA Creative/Shutterstock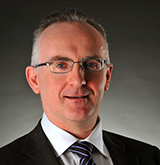 Vincent Smyth is Senior Vice President EMEA at Flexera Software, responsible for driving revenue, market share and customer satisfaction in the independent software vendor, high-tech manufacturer and enterprise account domains. Prior to Flexera Software, he has held several sales management responsibilities for Business Objects, PTC and Computer Associates. He has extensive experience of doing business across Europe and the Middle East.