Wink home automation hub gets water sensors with leakSMART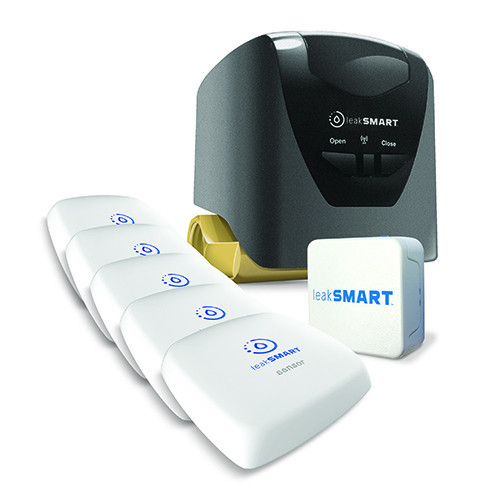 Water damage is a big deal, in fact, it's one of the most reported claims for home insurance, behind only fire and lightning, and wind and hail. Now with home automation products increasingly gaining market share and mainstream acceptability, that problem can be reigned in to a certain extent. No, it won't prevent extremes like Hurricane Katrina, but if a pipe springs a leak then you can get a jump on it.
Wink, makers of a home automation hub that is compatible with many third-party devices, is getting its first water sensors thanks to leakSMART, one of the more prominent manufacturers in the business.
Like any such product, there's a bit of work on the part of the user. You'll need to get the valve and install it at the point of your home's main water source. There's no getting around this, you'll need to cut the space out of the pipe, so measure twice. I did this a few years ago for a filter system and can attest to how nervous you can be when you're about to cut the line that supplies water to your whole home and family.
Once that's out of the way, you'll be home free, just install the sensors in obvious locations, under a sink, near a washing machine, etc.
It may be worth it, as Wink points out "once both the Valve and Sensors are paired to the Wink HUB, a Robot can be enabled within the Wink app that will automatically shut off your home's main water source if any of the sensors detect a leak".
While the hub is reasonably priced at $50, a starter kit for leakSMART will set you back $699. Of course, in the long run, that's cheaper than water damage and less painful than dealing with insurance.