Canonical to release Snappy Ubuntu Core Linux image for Samsung ARTIK IoT platform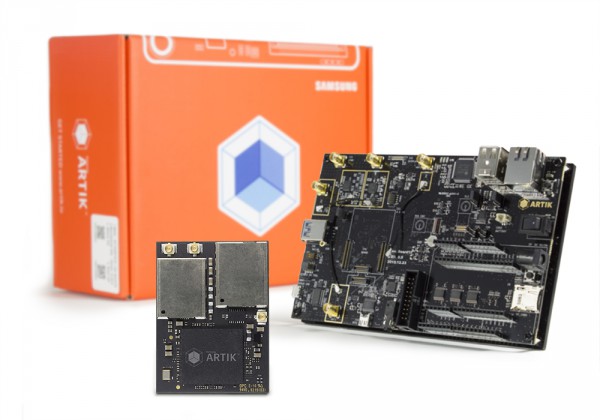 Ah, Linux. What can't the open source kernel do? For many projects, operating systems based on it have proven remarkably adaptable -- being made to work with countless hardware configurations. While Windows may remain king of the desktop -- for now -- Linux has its fingers in many pies for which Microsoft's offering is just too bloated. It remains to be seen if Windows 10 IoT will be embraced.
Today, Canonical announces that it will be releasing an Ubuntu Core image for Samsung's IoT-focused ARTIK platform (5 and 10 modules). What does this mean? Well, developers can now leverage one of the most popular Linux distributions on this hardware. This creates amazing potential for ARTIK.
"With a tiered architecture built for performance, optimized power consumption, memory utilization and footprint, SAMSUNG ARTIK modules are designed for a variety of applications -- from wearables and end-nodes to powerful hubs with integrated wireless capabilities, local processing and analytics. The 'best-in-class' security solution starts with a hardware Secure Element (SE), and adds software Trusted Execution Environment (TEE). Developers can benefit from the various wireless connectivity options (Zigbee, BLE, Wi-Fi) to securely connect various sensors around the house to the cloud and rely on Ubuntu Core's capabilities to manage the security of devices once deployed by remotely and reliably upgrading the software running on these devices", says Canonical.
Maarten Ectors, VP IoT, Canonical explains, "SAMSUNG ARTIK device and platform developers looks set to benefit from the large, well-established Ubuntu developer community which is especially strong in the fields of IoT, Robotics, autonomous vehicles and computer vision. This image will let developers fully and quickly utilize the power of the SAMSUNG ARTIK platform and enable access to a host of powerful new tools for the development of innovative new connected devices. It will create an environment particularly suited to creating solutions for smart homes and smart home appliances".
Applications like Internet of Things and robotics have a big future, and Canonical is wise to partner with big players in this regard. Ubuntu is a wonderful distro and the Snappy Core variant is sure to play a major role in many technological projects. Not only does this make Samsung's ARTIK platform more attractive to developers, but Ubuntu Core gets a credibility bump too.
If you are a developer looking to try this image, Canonical promises that it will be available "in the next several weeks". Yeah, waiting stinks -- sorry, y'all. With that said, it will be found here, once released.