Samsung unveils speedy 256GB Universal Flash mobile storage -- will Apple use it for iPhone 7?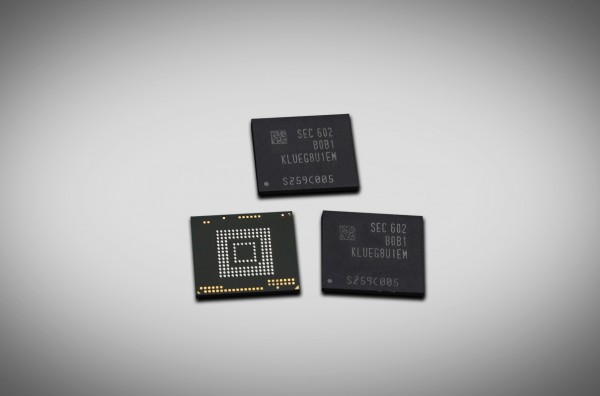 Last year, I bought my first iPhone. Shockingly, the base model still came with a paltry 16GB of storage. Since this was my first-ever such Apple smartphone, I decided to go nuts and splurge on the massive 128GB. Since I store my photos in the cloud, and stream music and movies, I have come nowhere near filling it up. I should have bought the 64GB, but I digress.
Of course, my situation is not the same as everyone else -- some people truly need 128GB or more. Unfortunately, Apple does not offer more than 128GB -- yet. This may change, however, as Samsung announces crazy fast 256-Gigabyte Universal Flash Storage for mobile. The high performance should make these 256GB modules very popular with manufacturers. This will certainly show up in Android devices, but could Apple select it for the upcoming iPhone 7?
"The new Samsung UFS memory satisfies needs for ultra-fast speed, large data capacity and compact chip size in high-end smartphones. It is based on the company's most advanced V-NAND flash memory chips and a specially-designed high-performance controller. The UFS memory handles up to 45,000 and 40,000 input/output operations per second (IOPS) for random reading and writing respectively, over two times faster than the 19,000 and 14,000 IOPS of the previous generation of UFS memory", says Samsung.
The company further says, "for sequential reading, the 256GB UFS takes advantage of two lanes of data transfer to move data at up to 850MB/s, which is nearly twice as fast as a typical SATA-based SSD used in PCs. In terms of sequential writing, it supports up to 260MB/s, which is approximately three times faster than high-performance external micro SD cards".
Holy cow, folks. While cutting-edge NVMe desktop solid state drives are much faster, Samsung's 256GB mobile storage beats out traditional SATA SSDs in read speeds. In a world where many desktop computers still have mechanical hard disk drives and older SATA SSDs, smartphones could soon offer better disk performance. Even if you don't need 256GB of storage, the speed alone may make it worthwhile.
This not only has big implications for smartphones and tablets when used as mobile devices, but will improve performance with convergence too. In other words, if using a mobile device as a desktop -- when connected to a monitor, keyboard and mouse -- ever takes off with consumers, technology like this will make it particularly great.
The big question is, of course -- will Apple use this in the upcoming iPhone 7? What do you think? Tell me in the comments.