How to activate Windows Defender Offline in Windows 10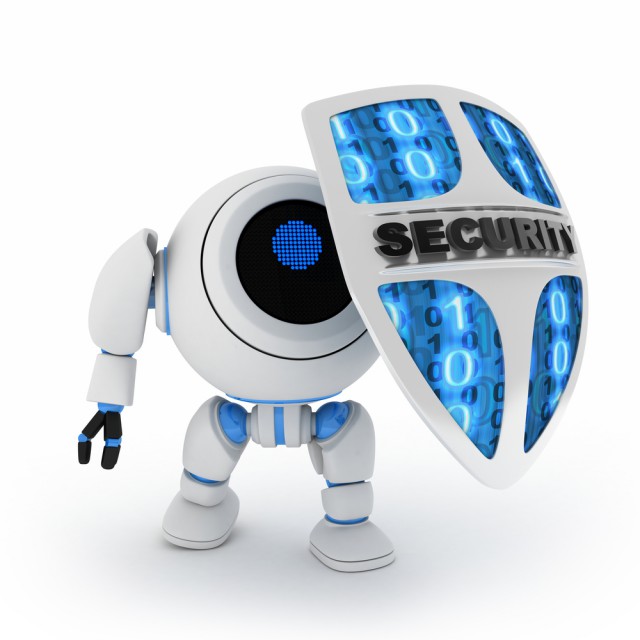 Windows Defender, Windows 10's built in antivirus tool, will keep your PC safe from numerous threats, but it's not on a par with dedicated third-party anti-malware solutions.
Microsoft is working to make it more useful however, including adding offline capabilities that will allow you to run a system scan at bootup, and without an internet connection. That will make the tool much better at detecting and removing malicious software. Windows Defender Offline is not available to all at the moment, but you can still try it out.
Windows Defender Offline was originally introduced in 2011, and last updated in 2012, but Microsoft has added it to Windows 10 Insider Preview Build 14271 for Fast ring insiders.
If you're running the latest build you can activate Windows Defender Offline by following these steps:
Save your work and close any open applications.
Click Start and launch Settings.
Go to Update and security and click Windows Defender.
Scroll down until you see Windows Defender Offline.
Click the Scan Offline button.
After a countdown (which you can't stop), your system will restart and Windows Defender will run a scan upon reboot. Microsoft says the process will take around 15 minutes to complete.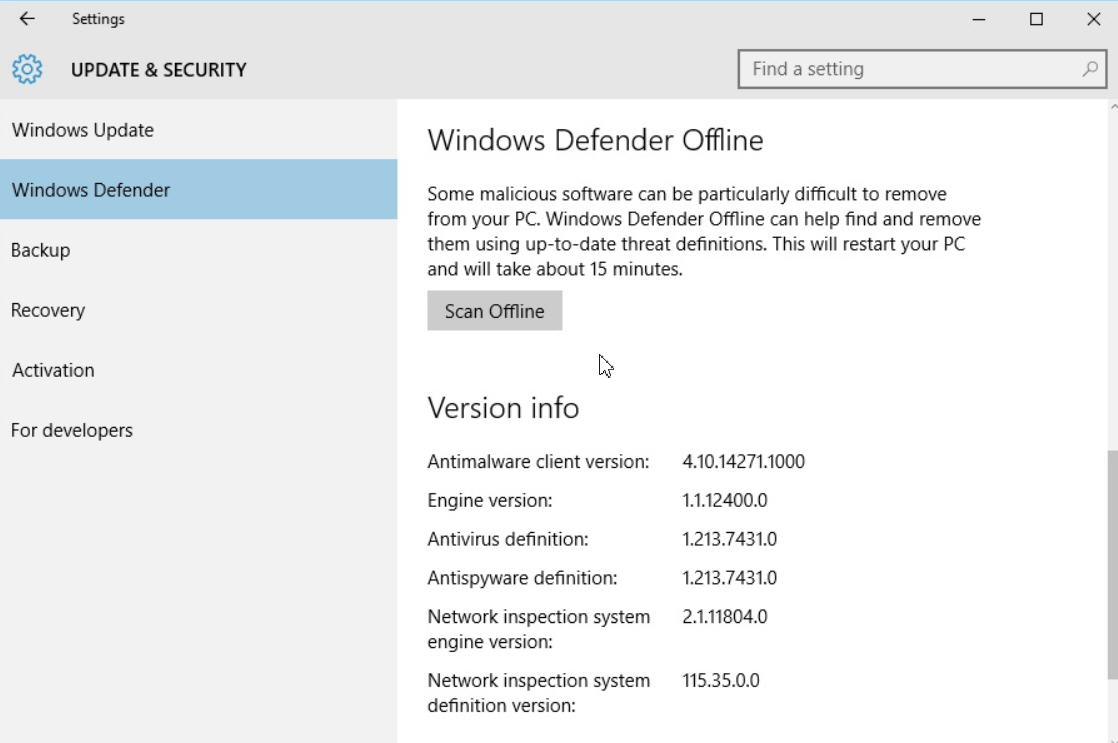 While I still wouldn't entirely trust my PC security to Windows Defender, an offline scanning mode is definitely a very welcome addition.
You can also download a version of Windows Defender Offline from here.
Photo Credit: Vladru/Shutterstock