Windows 10 Fast Startup could be detrimental to your computer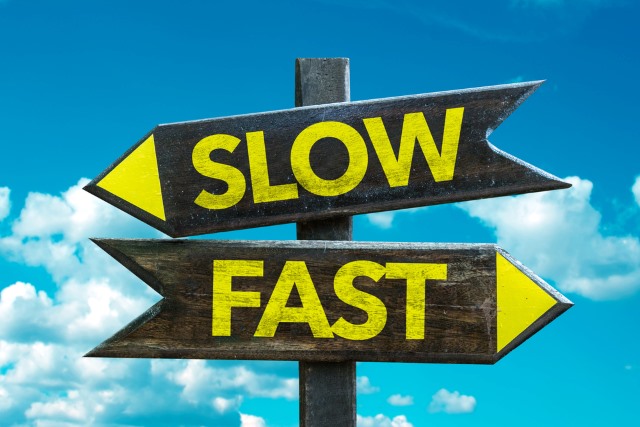 Faster -- like bigger -- is better, right? Not necessarily. Windows 10 includes a feature called Fast Startup which certainly sounds enticing. Microsoft's description in the Control Panel says, "this helps start your PC faster after shutdown". Who wouldn't want a slice of that pie?
Enabled by default on most clean installations of Windows 10, Fast Startup essentially hibernates the Windows kernel and loaded drivers to help slash startup times. It all sounds great, but Fast Startup may not be quite as good as you think. Not only can it seriously mess up dual-boot systems, it may also interfere with the installation of updates, and could cause problems with encryption software.
Over on How-To Geek, Walter Glenn reveals the pros and cons of this feature of Windows. Everyone's time is important, but you may well decide that the few seconds you can save booting up your computer are just not worth the price you have to pay. One of the more worrying side effects of Fast Startup is that some people have found encrypted drives are automatically mounted after a restart, potentially posing a security risk.
There is also the potential for Fast Startup to get in the way of Windows Updates. While updates will be downloaded for you if you have Automatic Updates enabled, not all of them can be installed without a restart. If you shutdown your computer with Fast Startup enabled, your machine will not perform a complete shutdown, so the installation of updates may not complete. Opt to perform a restart, and this will incorporate a proper shutown and allow updates to be installed -- something to keep in mind if you want to ensure that you keep your copy of Windows 10 fully up to date.
If you're thinking about dual-booting Windows 10 with an older version of Windows or another operating system, you might want to heed How-To Geek's advice:
When you shut down a computer with Fast Startup enabled, Windows locks down the Windows hard disk. You won't be able to access it from other operating systems if you have your computer configured to dual-boot. Even worse, if you boot into another OS and then access or change anything on the hard disk (or partition) that the hibernating Windows installation uses, it can cause corruption. If you're dual booting, it's best not to use Fast Startup or Hibernation at all.
Have you experienced problems with Fast Startup, or have you found that it makes a big difference to your computing life?
Photo credit: Gustavo Frazao / Shutterstock