Microsoft releases Windows 10 Mobile Insider Preview Build 10586.122 -- here's what's new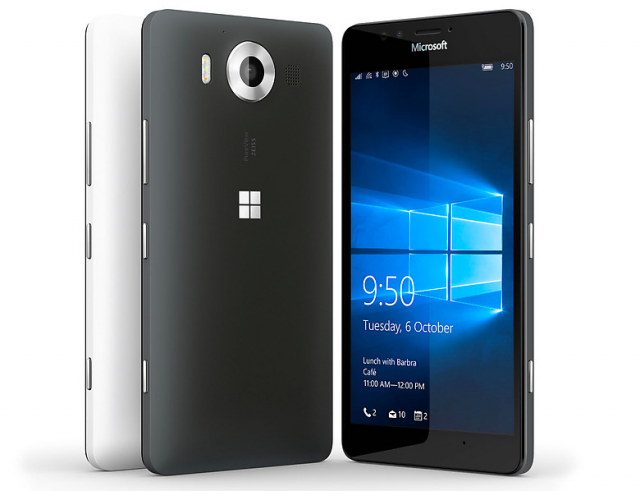 While the Windows 10 Mobile roll out has yet to finally kick off, new preview builds are frequently released for users enrolled in the Windows Insider program. Microsoft is working on ironing out the kinks before unleashing its latest smartphone operating system, while trying to improve the user experience for those who have already purchased Windows 10 Mobile handsets.
And, now, early adopters are treated to Windows 10 Mobile Insider Preview Build 10586.122. This "cumulative update", which is offered in the Slow and Release Preview rings, adds support for new smartphones, a significant number of improvements to existing features and some bug fixes. Here's everything that you need to know about it.
First off, Microsoft advises Windows Insiders to who want to try build 10586.122 to help test the upgrade path from Windows Phone 8.1. To do this, Microsoft recommends using Windows Device Recovery Tool (clicking on the link will initiate the download) to install the latest-available Windows Phone 8.1 firmware, and then install the Windows Insider app from Store to upgrade to Windows 10 Mobile Insider Preview Build 10586.122.
Microsoft is gearing up for the public roll out, so it wants to fix as many issues as possible before the big moment. Those of you who follow our updates on Windows 10 Mobile know that the new smartphone operating system was supposed to start rolling out at the end of February. As we are in the first days of March, that has not happened yet. This is a bit of a disaster, as Windows 10 Mobile should have rolled out last year.
Microsoft delivers good news to those who have an Alcatel Onetouch Fierce XL, Blu Win HD LTE X150Q or Win HD W510U, or MCJ Madosma Q501, as these smartphones are now supported in the Windows Insider program. Here are all the changes Microsoft lists.
Improved Kanji input experience while using Continuum.
Improved the speed in which thumbnails appear for portrait videos.
Improved Internet Sharing on select mobile network configurations.
Fixed an issue in Microsoft Edge that prevented Word Flow input on some sites.
Fixed an issue that previously prevented the option to "Close all Tabs" in Microsoft Edge from closing all open tabs.
Improved IMS registration on select mobile network configurations.
Fixed an issue where adding your MSA during OOBE would fail and prevent the account from being re-added after the failure.
Improved the email sync experiences when connecting to Wi-Fi networks with a captive portal.
Improved data connection profiles for dual SIM devices.
Updated background processing of multiple changes to improve battery life of devices.
Improved quality of video record to SD memory cards.
Improved video recording audio in some cases.
Improved overall OS reliability, including reliability of the Start screen, app updates, and the Windows Feedback app
Improved Alarm reliability.
Microsoft is also making it possible for Windows Insiders to receive firmware upgrades for their devices more quickly, as the software giant is "eliminating the gap in time between when firmware is available for Retail users and Windows Insiders, as well as eliminating the manual steps that were previously required (switching to the Production ring)". This is referred to as firmware auto-publishing.
You can check your Windows phone's firmware version by opening the Settings menu, tapping on Extras and then Advanced info. The information you need is listed under Manufacturer Name and Mobile Operator. Compare it to the list that Microsoft has here, to see if there is a firmware update available. So far, this applies only to Lumia 950 and Lumia 950 XL.