Developer criticizes Microsoft's 'monopolizing' approach to apps and gaming in Windows 10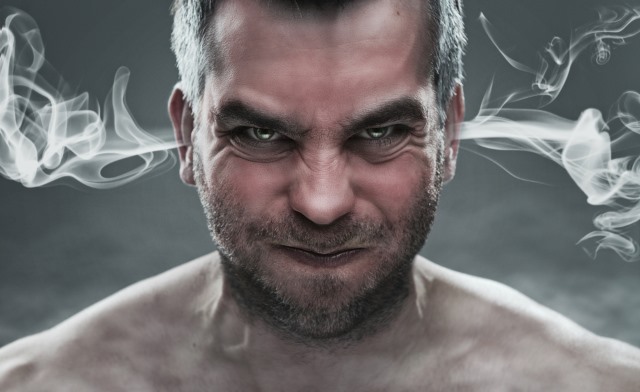 A walled-garden approach to apps for operating system is something we've become used to in the mobile world. Apple, in particular, has been incredibly successful in creating a closed-off eco-system that ensures it remains -- broadly speaking -- in control of what hits the App Store. With Windows 10, Microsoft is trying to blur the boundaries between mobile and non-mobile, and developers -- especially game developers -- are not happy.
Windows 10's Universal Windows Platform (UWP) is described by Epic Games founder Tim Sweeney as a "closed platform-within-a-platform". More than this, Sweeney says that it is the "most aggressive move Microsoft has ever made", warning that the company is trying to monopolize app distribution to the detriment of consumers and the entire PC industry. Writing for the Guardian, Sweeney bellows out a call to arms saying that UWP "can, should, must, and will die".
The pioneering developer pulls no punches in laying into Microsoft in a strongly-worded editorial piece in the Guardian. He says that Microsoft is cutting off a line of communication between developers and users, and competes unfairly with rival games stores such as those operated by Steam and other developers.
Microsoft has launched new PC Windows features exclusively in UWP, and is effectively telling developers you can use these Windows features only if you submit to the control of our locked-down UWP ecosystem. They're curtailing users' freedom to install full-featured PC software, and subverting the rights of developers and publishers to maintain a direct relationship with their customers.
Sweeney expresses concern that Microsoft appears to be looking to control the entire process of distributing, downloading, and updating apps. While not 'impossible' as Sweeney suggests, the Windows Store certainly makes it hard for the average user to make use of UWP apps outside of the store. Side-loading is possible, but "this is a feature Microsoft can revoke at any time using Windows 10's forced-update process".
These are legitimate concerns and Sweeney uses his editorial to call on Microsoft to open up the UWP platform in the same way as the currently-used Win32 API. He suggests a trio of advantages that this would bring:
That any PC Windows user can download and install a UWP application from the web, just as we can do now with win32 applications. No new hassle, no insidious warnings about venturing outside of Microsoft's walled garden, and no change to Windows' default settings required.
That any company can operate a store for PC Windows games and apps in UWP format -- as Valve, Good Old Games, Epic Games, EA, and Ubi Soft do today with the win32 format, and that Windows will not impede or obstruct these apps stores, relegating them to second-class citizenship,
That users, developers, and publishers will always be free to engage in direct commerce with each other, without Microsoft forcing everyone into its formative in-app commerce monopoly and taking a 30 percent cut.
Microsoft is accused of following Google's lead in "technically exposing, but practically burying, options that let users escape from its force-bundled services. If you've tried to change your Windows 10 search engine, web browser, or movie player, or to turn off their invasive new lock-screen ads, Windows search bar Bing spam, and invasive "analytics", you know what I'm talking about. It's a deliberately anti-customer experience: the options are there, but good luck finding them.
The ultimate danger here is that Microsoft continually improves UWP while neglecting and even degrading win32, over time making it harder for developers and publishers to escape from Microsoft's new UWP commerce monopoly. Ultimately, the open win32 Windows experience could be relegated to Enterprise and Developer editions of Windows.
Sweeney points to the content of the Microsoft Store as evidence of how misguided an approach the company has taken. The likes of Photoshop, Grand Theft Auto V and Fifa 2016 are notable by their absence. As with much of Windows 10, Microsoft is accused of hiding UWP behind PR bluster, using tricksy language and careful wording to avoid difficult questions -- this is something Microsoft needs to address, and quickly.
At the moment things remain within Microsoft's hands, but there is a groundswell of disapproval. If the company is not careful it could find itself with another antitrust case to deal with as developers and publishers rally together to defend their corner of the market.
Photo credit: rangizzz / Shutterstock