Online gamers hit by sexist, racist and homophobic abuse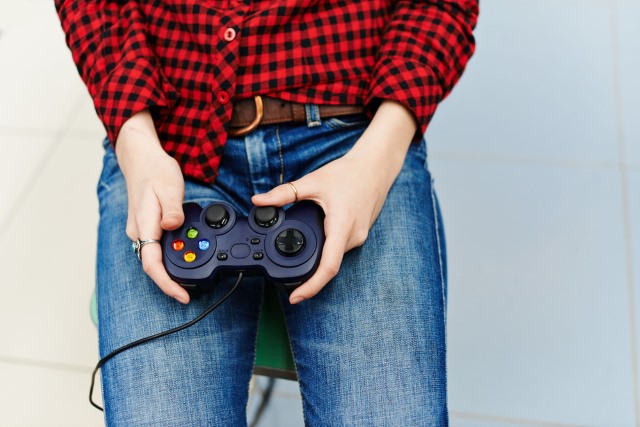 Nearly a third of gamers say they have been harassed while playing online, figures from a survey by Broadband Genie show. 31 percent of players found themselves on the receiving end of abuse, and 13 percent of respondents said they don't always feel safe in online games. While it's possible to dismiss some of the harassment as banter (bantz, if you will) this is not true in every instance.
Two thirds of gamers thought abusive comments could be classed as little more than banter, but the prevalence of racist, sexist and homophobic -- as illustrated by the ongoing Gamergate controversy -- serves as a warning not only for gamers, but for the parents of children let loose online. Some harassment is limited to within games, but in five percent of cases, victims said the abuse continued on social media and forums.
A third of those questioned by Broadband Genie said they would class in-game abuse as bullying. This is perhaps not surprising when you consider that 18 percent of harassment cases involved sexism, 11 percent was racist, and 8 percent include homophobic elements.
Perhaps unsurprisingly, it is women who suffer from sexism more than men. 9 percent of female gamers say they have experienced sexism, compared to just 2 percent of male players. But while there certainly appears to be a problem with harassment in online games, the primary causes of 'rage quitting' remain problems with the games themselves. That said, nearly 23 percent of rage quitters attributed it to other players, which could encompass abuse and harassment.
It's a problem that game publishers need to address says Broadband Genie head of strategy, Rob Hilborn:
Anyone believing sexist, racist or homophobic comments are just banter is completely wrong and need to realize it's unacceptable. This is blatant abuse, and anyone making these types of comments should be punished.

Game publishers need to take ownership of the problem and not just accept this as the norm. There have been some creative solutions recently to tackle this, such as putting abusive and annoying gamers into their own isolated spheres with other bad gamers; but at the end of the day better controls and processes need to be put in place to protect people in-game.
He reiterates the importance of parental involvement in gaming to ensure that children stay safe:
Parents that let their children play games online need to be aware of this problem and ensure their child only plays games suitable for their age. Not only will the content of the game be more suitable, but many online games built for younger children will restrict chat to preset options to avoid issues of abuse and grooming.
The full report is available to view on the Broadband Genie website.
Photo credit: lipik / Shutterstock