Choetech 6 port USB charger: The quick way to charge multiple devices [Review]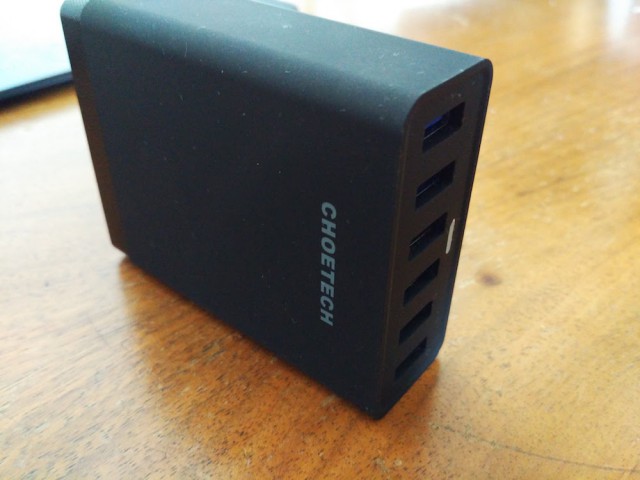 Having multiple mobile devices is great. Charging them? Not so much. If you need to top the battery on a few smartphones and tablets at the same time, you are going to need as many wall chargers to be plugged in. But there is a better way -- enter the multiport USB charger.
A multiport USB charger can allow you to charge a significant number of handsets simultaneously, freeing up sockets in the process. I have been using Choetech's six-port USB charger for the past couple of weeks to find out how good it is and, ultimately, whether it's worth buying.
What's In the Box?
First off, let's talk about what comes in the box. Unlike the other Choetech product I have tested, the lovely fast wireless charging pad, the six-port USB charger comes with a wall adapter included, so you have everything that you need to get started from the start. The cable is much longer than the USB cable that normally ships with smartphones and tablets, which means that you should have no issues here.
The charger itself is pretty compact. It measures 88.4 x 71.5 x 29 mm (3.4 x 2.8 x 1 in) and weighs 158 g (5.57 oz). That makes it a great option for use at home or at the office, but more so for traveling. Because it's fairly small and light, you can throw it in a bag and leave other chargers at home.
Ports, Ports, Ports
Charging has become fairly standardized, and, as a result, you will have no trouble charging any of your mobile devices with Choetech's offering -- or any other type of device, for that matter, as long as it supports 5V charging. Of course, you will still need to have compatible cables plugged in, but it's so much easier to deal with a single charger rather than, say, four or five.
Of the six USB ports, two of them support Qualcomm's QuickCharge 2.0 technology (the blue fifth and sixth ports in the photo below). So, if you have a newer-generation Android flagship, you will be able to charge its battery as fast as if you were using its original charger, which is nice. In that case, charging will happen at 5V and 2.1A, 9V and 2A or 12V and 1.5A. The remaining four USB ports work the old-fashioned way, meaning charging is done at 5V and maximum 2.4A.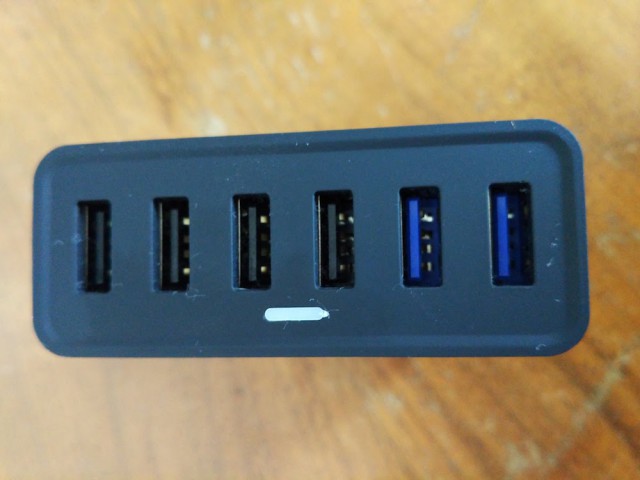 However, more QuickCharge 2.0 ports would not go amiss. That is my only criticism of the device, that and perhaps the fact that there seems to be no QuickCharge 3.0 support at this stage. Devices that support Qualcomm's latest charging technology are few and far between, even when compared to those that work with the previous version, so that may not be an issue at this point.
Choetech says that its charger is Qualcomm-certified, so this should give you some peace of mind when using it with expensive mobile devices. I have had no issues using the charger with any of my smartphones and tablets. When supported by the device, fast charging was enabled.
What About the Price?
Chotech sells this six-port USB charger for $29.99 on Amazon. If you live outside of US, you are looking £19.99 (UK) or between €22.99 and €25.99 (France, Germany, Italy, or Spain). There are cheaper versions available, but those do not feature the two QuickCharge 2.0 ports.
Is It Worth It?
The short answer is "Yes". Chotech makes a great product, which is definitely worth the asking price considering the features it offers. Other options either have fewer QuickCharge 2.0 ports or fewer ports in total, which is why it is easy to recommend this multiport USB charger. Not to mention that it is a smart purchase in the long run, allowing you to easily connect more devices when the need calls for it.