Logitech unveils G610 Orion Brown and Red Cherry MX mechanical gaming keyboards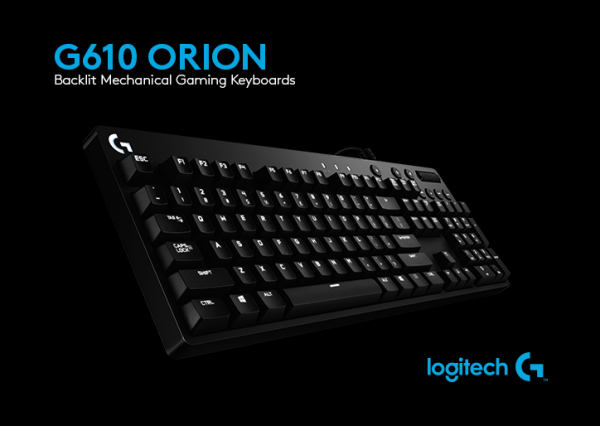 If you don't have a quality mechanical keyboard for your gaming rig by now, you really are missing out. Hell, even if you do not play games, but do a lot of typing, one of these keyboards may really improve your computing experience.
Logitech has been making mechanical keyboards for some time now, mostly using its own proprietary switches. While some people loved these keyboards, others wanted something from the company with a more standard switch type. Today, Logitech announces the G610 Orion mechanical gaming keyboard with a choice between Cherry MX brown or red switches.
"We are excited to announce today the Logitech G610 Orion Brown and the Logitech G610 Orion Red mechanical gaming keyboards. Both feature Cherry MX mechanical switches -- the industry standard in mechanical keyboards -- as well as customizable bright white LED key backlighting and dedicated media controls. The result is industry-leading technology and quality construction in a uniquely crafted design", says Logitech.
The famed manufacturer further says, "with our Logitech Gaming Software (LGS), you can get full control of each keyboard. Select and personalize brightness for each key to match your style, system or environment, or set lighting to sleep when you aren't using the system. You can also use LGS to synchronize lighting patterns and effects with other Logitech G gaming gear".
This slideshow requires JavaScript.
You can see video demos of the switch mechanics below. Which style you select is a matter of personal preference. Since these keyboards use Cherry MX switches, you can do your own research as to which will best meet your needs. While YouTube videos and reading specs can show you the differences, the best way to choose is to actually try them. Hopefully some local computer shops or big box shops like Best Buy will put some display models out.
If you want to buy this backlit gaming keyboard, you can pre-order the red switch variant here, or the brown one here. They are both $120.