GNOME 3.20 'Delhi' Linux desktop environment is here, and it looks amazing


One of the great things about Linux-based operating systems is the ability to change the user interface by way of desktop environment. If you like Ubuntu, for instance, but don't like Unity, you can choose an alternative such as KDE, Xfce, or GNOME, to name a few.
While GNOME 3x was initially quite controversial for its abrupt design change from 2x, it has evolved into something quite remarkable -- my favorite such DE. Actually, GNOME 3 is much more than a pretty UI -- it is a design philosophy and suite of useful programs. Today, it reaches a major milestone with 3.20. It features many enhancements, such as improved Wayland support.
"GNOME 3.20 is the latest version of GNOME 3, and is the result of 6 months hard work by the GNOME community. It contains major new features, as well as many smaller improvements and bug fixes. In total, the release incorporates 28,933 changes, made by approximately 837 contributors. 3.20 has been named 'Delhi' in recognition of this year's GNOME.Asia organizing team. GNOME.Asia is GNOME's long-running annual conference in Asia, and is only possible due to the hard work of local volunteers", says The GNOME Project.
Speaking on what is probably the most important new feature, the project explains, "it is also possible to upgrade to new major versions of your operating system. This is the first time that GNOME has this ability, and means that you no longer need to do a new installation or use a command line tool to get the next version of your distribution. It is a major milestone in making GNOME-based systems user friendly and accessible to all. Upgrading your operating system is simple and convenient: you are automatically notified when an upgrade is available to be downloaded, and are given feedback about download progress. Installation of the upgrade happens while the system is not running, in order to increase safety and prevent errors".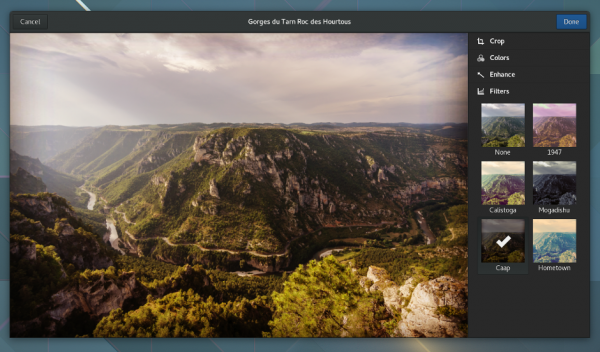 There are many changes in GNOME 3.20, including updates to core programs like Maps, Web, Polari, Files and more. As always, these updates will likely be polarizing, make some GNOME fans happy, while angering others. Of course, it is impossible to please everyone.
Other cool updates include a refresh of the Cantarell font, making it easier on the eyes. In addition, it gets new characters, such as Vietnamese and others.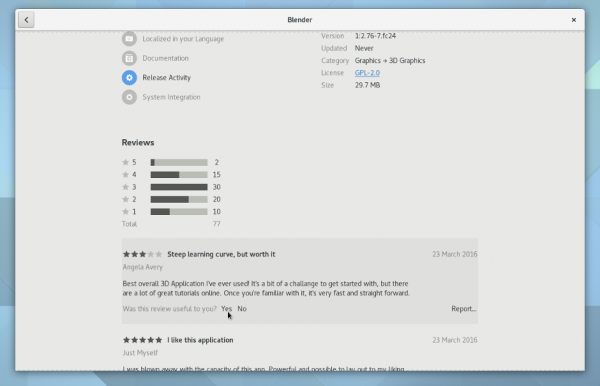 Also exciting is user reviews and ratings in Software. While most software for Linux-based operating systems do not carry a cost, it is still beneficial to see what programs and packages are considered high-quality by the community. This can save you time by helping to avoid crap. It also provides feedback to developers, so they can improve.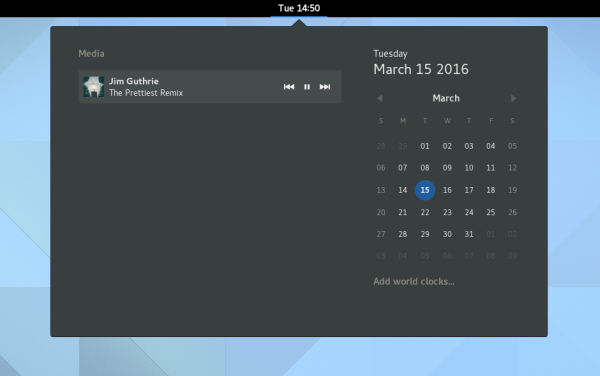 Music fans will appreciate the quick access to media controls found in the notification area. While this will also work for video, the real value would be for multitaskers enjoying their favorite tunes.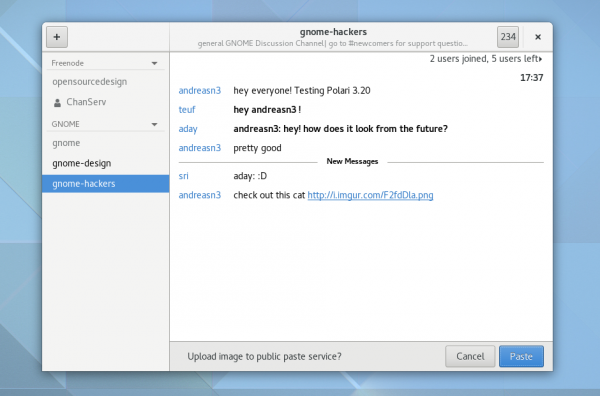 GNOME 3.20 is quite the international affair too, supporting the following languages.
Basque
Bosniac
Brazilian Portuguese
Bulgarian
Catalan
Catalan (Valencian)
Chinese (China)
Chinese (Hong Kong)
Chinese (Taiwan)
Czech
Danish
Dutch
Finnish
French
Galician
German
Greek
Hebrew
Hungarian
Indonesian
Italian
Japanese
Korean
Latvian
Lithuanian
Marathi
Norwegian Bokmål
Polish
Portuguese
Russian
Serbian
Serbian Latin
Slovak
Slovenian
Spanish
Swedish
Turkish
Ukrainian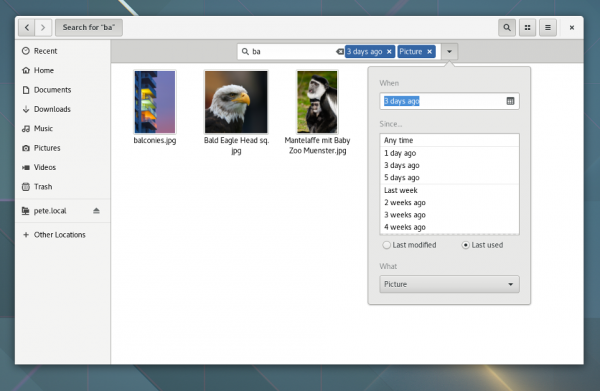 The GNOME project shares additional "smaller" changes below. These updates are pretty significant -- and cool -- if you ask me.
Keyboard keys for airplane mode, Wi-Fi and Bluetooth now work, and visual feedback is shown to clearly communicate when they are being used.
Calendar's quick add popover now enables you to select which calendar you want to add an event to. The look of the year view has also been improved.
Your computer's MAC address is now randomly masked when scanning for Wi-Fi access points. This prevents tracking by other parties.
In the To Do application, tasks in the scheduled view are now grouped under date headings. A new plugin system is also being introduced, which will allow To Do to be connected to online task managers.
Software now makes better use of screen space: the number of applications on the landing page grows to take advantage of available space, and the installed, updates, and categories views look better on large displays.
Check boxes and radio buttons now have subtle animations when they are selected.
An option now allows the battery charge percentage to be shown in the top bar. This option can be found in dconf Editor, under org ‣ gnome ‣ desktop ‣ interface ‣ show-battery-percentage.
If you plug in an audio device (such as a headset, headphones or microphone) and it cannot be identified, you will now be asked what kind of device it is. This addresses an issue that prevented headsets and microphones being used on many Dell computers.
Documents now allows you to list your documents by author, date or name, and looks better when views are empty.
In the Settings application, the printer jobs dialog has been updated with a clean, modern style.
Boxes, the GNOME application for using virtual and remote machines, automatically creates a snapshot after a virtual machine has been created. This makes it easy to revert the machine to its original state.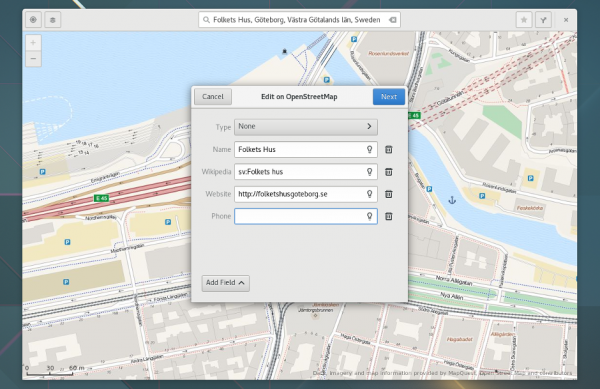 If you want to use GNOME 3.20, you will need to wait for it to hit your preferred Linux distribution. If you are particularly anxious to try it, however, The GNOME Project suggests using the OpenSuse nightly live images.
Are you excited for GNOME 3.20? Check out the video above and tell me in the comments.