Forget extensions, built-in ad blocking is coming to Microsoft Edge - [UPDATE... no it's not!]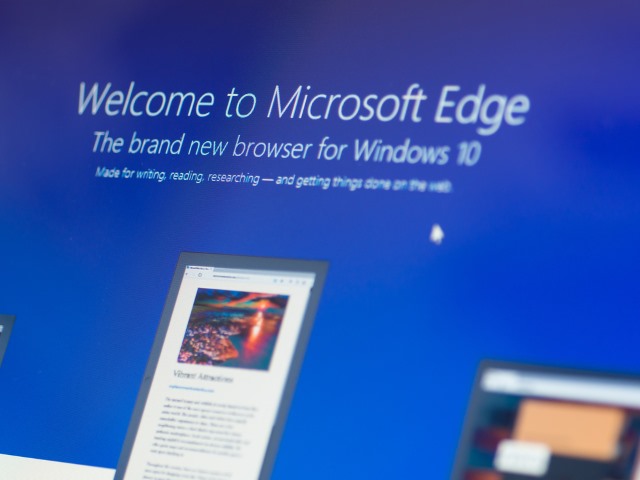 One of the first browser add-ons many people install to improve their online experience is Adblock Plus or something similar. Until recently, Microsoft Edge's lack of support for add-ons put off a lot of would-be users, but reports from Build 2016 suggest that native ad blocking is on its way to the Internet Explorer successor.
Adblock Plus is coming to Edge, but built-in ad blocking would negate the need for such an add-on. A slide shown off and snapped at a Build presentation shows that the next version of Edge, in response to user feedback, will feature ad blocking capabilities. There's no word on delivery timescale, but the upcoming Windows 10 Anniversary Update would seem a likely candidate. [Update: we now have a clarifying statement from Microsoft that puts rather a different spin on things].
ZDNet's Ed Bott photographed the slide which shows Microsoft's development roadmap built around feedback from testers. Right at the top of the list is reference to plans to create a plugin and extension store for Edge, but it's entry number four that's more intriguing.
"Build ad blocking features into the browser" is listed as a Feature Request from users. But the good news is that it is not only listed as being "Deliverable 4682811", but as "Targeted for the next version".
This will no doubt come as good news for those who have fallen in love with Edge, but it's not something that will be welcomed by the likes of Adblock Plus. It does seem that, particularly in the mobile arena, there is a move to baking ad blocking into the browser so it makes sense that Microsoft is following the trend. But it is the fact that Edge straddles Windows 10 on the desktop and Windows 10 Mobile that makes this a particularly interesting move.
Keep an eye out for Insider builds in the coming weeks as the feature may be just around the corner.
Update:
It seems that Mr Bott was wrong! We've spoken with Microsoft, and a spokesperson issued the following statement:
Microsoft is NOT building its own ad blocker features into MS Edge. What people saw during a session at //build yesterday was in reference to the work we're already doing in bringing extensions to MS Edge, such as Ad Block and Ad Block Plus [...] the slide people are referencing from the session was poorly written and misinterpreted. We've let the Edge team know to update.
Photo credit: T.Dallas / Shutterstock