New cloud platform streamlines Android app development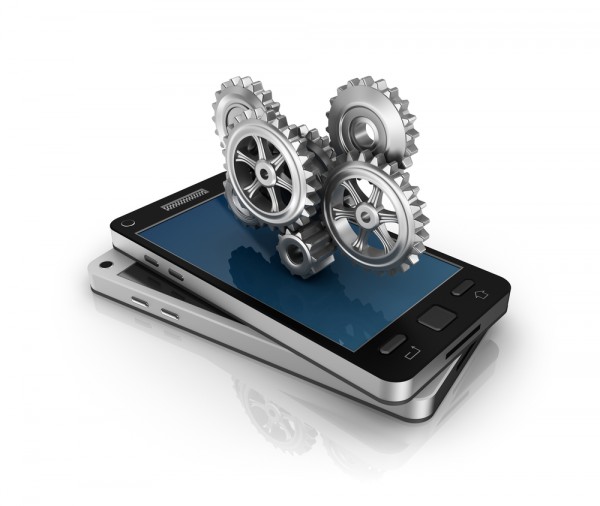 Businesses have ever more demand from consumers to deliver services via mobile, so they're looking for ways to produce apps quickly and efficiently.
To address this need, Android solutions provider Genymobile is cloud-based platform that allows enterprises to build, test, show off and service Android applications across the entire application lifecycle while streamlining the development process.
Genymotion Cloud is a cloud-based emulator that combines collaboration and automation features. It enables developers, QA, UI/UX designers, sales and marketing, help desk teams and business decision-makers to easily evaluate apps at any stage of development on more than 3,000 virtual device configurations instantly via any web browser.
"There is mounting pressure for every business to be mobile-powered. It is imperative that mobile development does not become a burden. Our SaaS solution maximizes efficiencies across the whole mobile application value delivery chain," says co-founder and co-CEO of Genymobile, Arnaud Dupuis. "Everyone involved in the project gets the information they need exactly when they need it. This not only means faster time to market. It also means better quality, reliability and improved customer satisfaction".
Collaboration features include the ability to demo the app's functionality on any Android device via any web browser, allowing sales and marketing to gather market feedback before the application is complete. Customized virtual device configurations can be remotely shared, allowing developers working on the same project to share an identical local development environment. The most up-to-date application under-development can also be shared for review, meaning developer teams and UX or UI engineers can collaborate more easily throughout the project. Sales teams can expedite cycles by allowing potential customers to use and test an app under development without requiring additional engineering support.
Genymotion Cloud also offers automation features including continuous integration support, compatible with on-premise CI infrastructures such as Jenkins, Bamboo, Buildbot and TeamCity. Code testing is simplified too with standard HTTPS REST and Java APIs that allows developers to create a testing device, install an application, run and test it against multiple device configurations without leaving the development environment. In addition, it's compatible with industry standard integrated development environments, including Android Studio and Eclipse.
You can find out more about Genymotion Cloud on the company's website.
Image Credit: Alex Mit / Shutterstock