SoftMaker FreeOffice 2016 improves performance and interoperability with Microsoft Office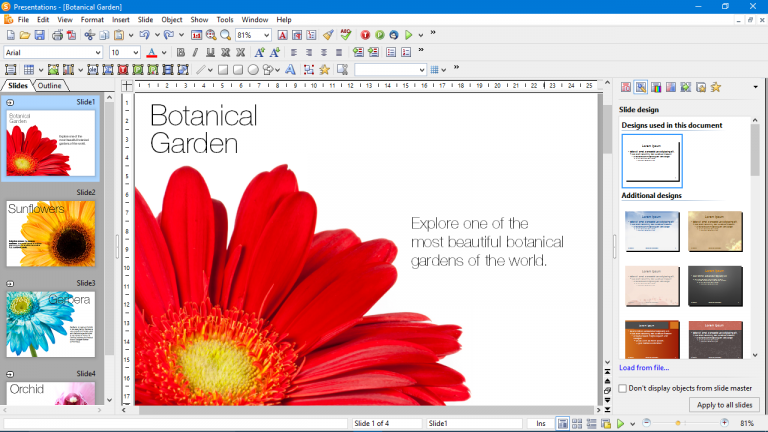 SoftMaker Software has released SoftMaker FreeOffice 2016, a brand new version of its office suite for Windows and Linux that's free for both personal and commercial use.
The new release comes with the promise of improved performance as well as better compatibility with Microsoft Office documents. It also includes a number of new features and tweaks, confined largely to the suite's presentation and spreadsheet components.
FreeOffice 2016 comprises word processor, spreadsheet and presentations tool, and has been built on the back of SoftMaker's commercial product, SoftMaker Office 2016. One clear performance improvement is support for multi-core processors to render graphics more quickly, for example.
The new release -- which retains backwards compatibility all the way to Windows XP -- also promises to support 4K monitors and touchscreens.
FreeOffice 2016 also updates its file filters to improve its interoperability with Microsoft's relevant Office formats: Word, Excel and PowerPoint. Both classic and new formats come with the promise of loss-free conversion in FreeOffice.
The suite adds a new EPUB export module for generating eBooks while also improving its PDF export tool, which now includes tags, comments, bookmarks and tracked changes.
PlanMaker -- FreeOffice's spreadsheet tool -- now comes with support for both pivot tables as well as improved conditional formatting to ape the same tools in Excel 2016. It also now supports worksheets up to one million rows in size and adds additional chart types and mathematical functions.
The suite's PowerPoint replacement, Presentations, also handles tables natively as opposed to simply converting them using AutoShapes -- this allows users to create and edit tables in much the same way as that in the TextMaker word processor.
Presentations rounds things off with support for DirectX-based animations and slide transitions, providing a wide array of effects for sprucing up presentations.
SoftMaker FreeOffice 2016 is available now as a freeware download for PCs running Windows XP or later or Linux (most popular current distros are supported), with each individual or organization licensed for use on up to three computers. Free registration is required. A commercial version offering wider spell-checking capabilities, synonym dictionaries, document tabs and save support for the newer Office formats, is also available.