More than a third of enterprises don't backup business data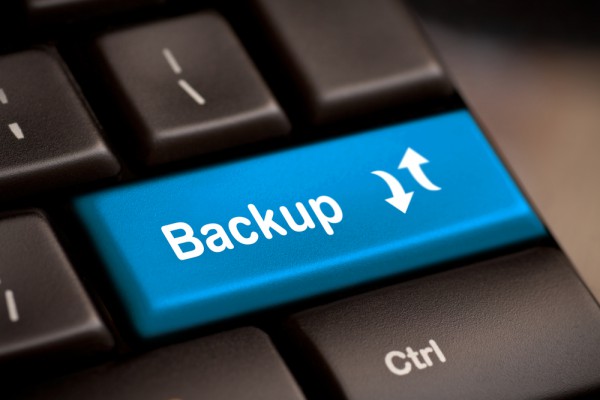 The results of a new survey show that many organizations continue to demonstrate a complacent, lax attitude toward backups, leaving them vulnerable to evolving threats.
The study from cloud-based backup provider CloudBerry Lab finds that almost half of respondents (49 percent) have only one copy of their business data, which could cause major operational disruption in the event that data becomes inaccessible.
Around 36 percent of enterprises backup their business data completely. But while this finding is encouraging, it's offset by the fact that an equal number do no backups at all. Also 27 percent of respondents admit to having lost business data on multiple occasions.
"Threats to an organization's data used to be more straightforward -- a hard disk would fail, or a server would get destroyed in a natural disaster. Although these threats are still here, we now deal with a whole new range of man-made threats. The recent rise in ransomware attacks, which hold data hostage from the enterprise, is one example," says Alexander Negrash, director of marketing at CloudBerry Lab. "This new world places a premium on reliable cloud backup, which must be frequent, easy and secure, while getting data 'out of the building' to a remote, off-site location".
Among other findings of the survey are that almost 42 percent of respondents rely on automation for backup, cutting the chance of human error. But once again there's bad news as an equal number of respondents backup only 'from time to time,' sometimes as infrequently as once a week.
Around 44 percent of enterprises continue to rely on external storage devices (such as tape) for backup, far more than the cloud (26 percent). This is in spite of the inherent shortcomings of hardware-based methods, including security risks resulting from theft, loss and other human error.
A majority of respondents (62 percent) cited security concerns as their biggest worry regarding cloud-based backup. Other concerns about using the cloud for backup include the work and cost associated with the initial data seed; a fear of vendor lock-in; lack of interoperability with existing storage solutions and possible productivity drains.
While 55 percent of respondents reported being 'very satisfied' or 'almost satisfied' with their backup processes, 36 percent reported simply that, 'it works.' It's likely that these organizations are not examining and evaluating their backup needs periodically, and making appropriate changes.
More information can be found on the CloudBerry website.
Photo credit scyther5 / Shutterstock