Microsoft rolls out a cumulative update for Windows 10 that might cause your PC to run 'abnormally slow'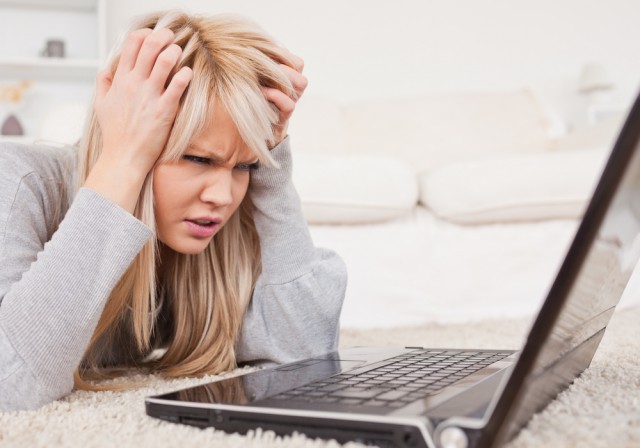 There's a big Anniversary Update coming to Windows 10 in July and, in preparation for that, Windows Insiders have been receiving regular new builds packed with new features and improvements.
If you aren't part of the Insider Preview program, and you're running the standard version of Windows, there's a cumulative update available today that will update your OS build to 10586.318. Unfortunately, some people are reporting it's causing serious slowdowns.
According to Microsoft, update KB3156421 delivers various quality improvements and security fixes. Key changes include:
Improved reliability in a number of areas including Cortana, Bluetooth, Shell, Internet Explorer 11, Microsoft Edge, Miracast, and USB.
Fixed memory leak that occurs when opening a portable document format (PDF) form multiple times.
Fixed issues with text alignment for right to left languages in Internet Explorer 11 and Microsoft Edge.
Fixed issue that affected Bluetooth function when a PC resumes from sleep.
Fixed issue where user accounts weren't locked out after a number of failed sign in attempts.
Fixed issue with revised daylight saving time.
Fixed issue that sometimes corrupts CompactFlash cards inserted into a card reader.
Fixed issue that caused recorded video to be lost when answering an incoming call on some phones.
Fixed issue that could result in unexpected battery drain while the phone screen is off.
Fixed additional security issues with kernel mode drivers, remote procedure calls, the Microsoft Graphics Component, Internet Explorer 11, Microsoft Edge, Windows Shell, Windows Journal, Virtual Secure Mode, Schannel, and Jscript.
To get the new update, go to Settings > Update & security and check for new updates. If it's already been installed, you'll be able to update your system and action it.
However, over on Reddit, John Wink, Senior Program Manager Lead at Microsoft, posts about a potential problem to be aware of:
If you find that your PC is abnormally slow after installing the update, you may be seeing a problem that I've been trying to track down for a couple of weeks. Here's something you can try to see if it alleviates the symptom. I'd love to hear the results of this test, and could really use your help in gathering additional information if indeed it rectifies the symptom for you. Please give this a shot and post your results to this thread. Thanks!

Steps to disable Cortana: Click in the Cortana search box to bring up Cortana

Click the Notebook

Click Settings

Move the slider under "Cortana can give you suggestions, ideas, reminders, alerts and more." to "Off".
While John Wink says elsewhere that it is "not a very wide-spread issue", it seems odd that Microsoft would push out an update with a known problem like this to all Windows users, even if there's a potential workaround available. Windows Insiders expect to encounter and report back on known issues, but regular Windows users don't. If you experience problems after installing the update, let us know in the comments below.
Windows 10 Mobile
For Windows 10 Mobile users, cumulative update 10.0.10586.318 introduces the following improvements:
Reliability, performance and stability improvements.
Fix for a problem that could result in unexpected battery drain while the phone screen is off.
Improvements to the update system to prevent phones getting into a state where attempting to take an update may lead to errors 0x800f081f or 0x80070570.
Fix for a problem that caused some phones to finish the initial setup wizard with an incomplete set of app tiles on the Start screen.
Improvements to the reliability of USB-C connections.
Improvements to Cortana, including a fix for a problem where music playback would not resume after dismissing an incoming text, and a problem with Quiet Hours not setting automatic rules for every day.
Fix for a problem that could result in the phone to hang or restart when visiting certain web pages in Microsoft Edge.
Fix for a problem that caused recorded video to be lost when answering an incoming call on some phones.
Improvements for reliability of internet connection sharing (ICS) and tethering.
Fix for a problem that caused the navigation bar to overlay and hide part of the screen for some apps on certain phones.
Image credit: Prazis/Shutterstock