Best Windows apps this week

One-hundred and eighty in a series. Welcome to this week's overview of the best apps and games released for Windows 8.x and Windows 10 in the past seven days.
Starting this week, Microsoft Edge extensions are also included in the weekly series provided that they have a Windows Store listing.
As always, if I missed an app or game that has been released this week that you believe is particularly good, let me know in the comments below or notify me via email instead.
Discounts This Week
The following discounts are provided by Red Stripe Deals, a weekly changing list of offers, and the Deals Hub application.
While six apps and games are listed as deals this week by Microsoft, none is offered for a discount at the time of writing.
Here is this week's selection:
App of the week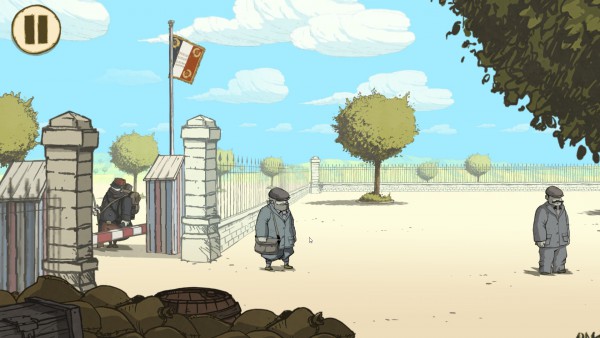 Valiant Hearts: The Great War has been released as an episodic game for Windows which you can install and start to play for free.
The game is part graphic novel, part adventure with action and puzzle elements.
The four main episodes of the game can be purchased individually or as a pack for $9.99 in total, which is cheaper than the game's current price on Steam.
The way the game is offered is fair, as you can test it before you make a buying decision.
The art style and the fact that this is one of the few experiments by a major publisher -- Ubisoft -- should be reason enough to take this one for a test ride.
Other apps
Adblock Plus (Edge extensions)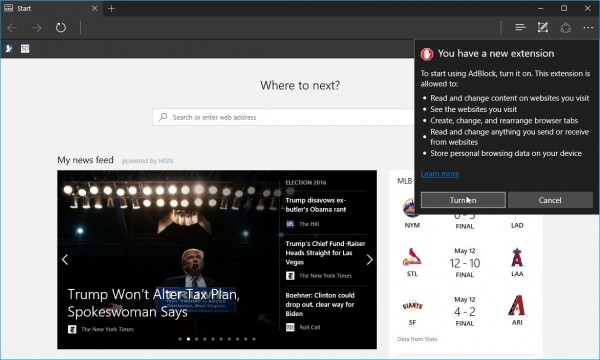 One of the most popular ad-blockers is now available as a browser extension for Microsoft Edge.
Adblock Plus for Microsoft Edge brings along with it all of the major features including support for different types of filter list that you can enable or disable individually, and support for custom filters that you can add manually to the extension.
Please note that extensions are currently only supported in preview builds of Windows 10.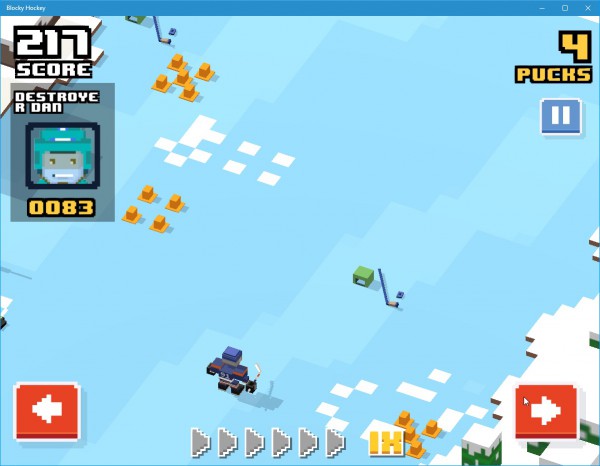 Blocky Hockey is a new kind of endless runner game in which you control the movement of a hockey player.
Apart from moving left and right on your skates, you will also use tricks to avoid obstacles, collect coins, and shoot goals in special sequences.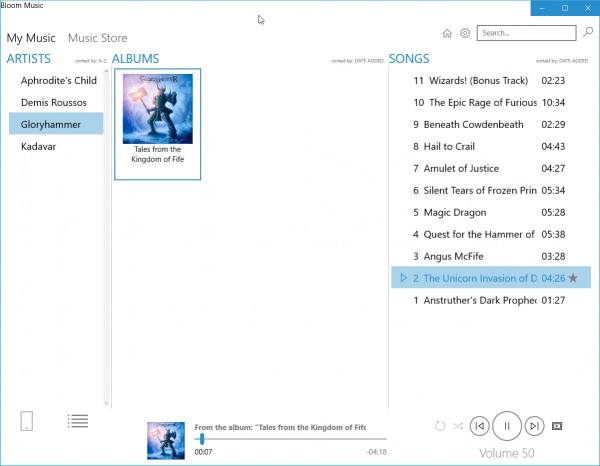 Bloom Music is a free, well-designed, music player for Windows 10 devices.
It picks up music in the music folder of the operating system right away and supports custom folders on top of that which is useful if you have saved your music collection to a different drive or folder.
It supports light and dark themes, fast searching for music, manual or automatic creation of playlists, direct transfers of music to Windows Phone, and interesting visualization.
A music store is integrated into the application on top of all that.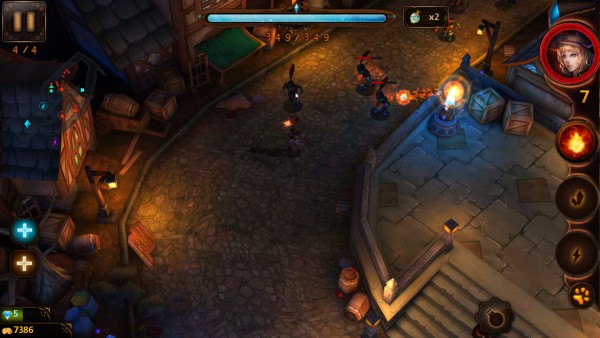 Elements Defender is a a top-down action game with role-playing elements.
Your task in the game is to defend elements from attacking monster hordes.
Your mage attacks with wands that support different attack types such as fire attacks that burn enemies or ice attacks that slow them.
You level up and upgrade your character or level defenses, buy new wands that are more powerful, or can play on higher difficulty levels for better items and loot.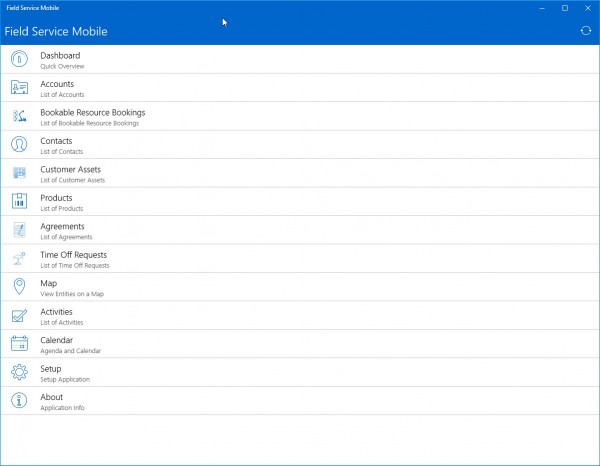 The application extends field service for Microsoft Dynamics CRM.
It can be used to access information online or offline, sync data, display schedules and job details, or get driving directions to job sites.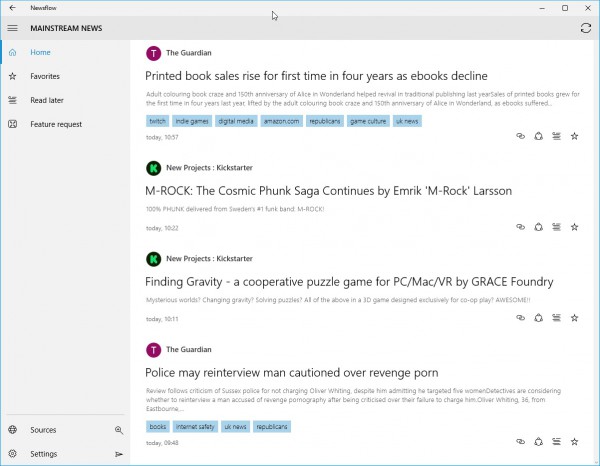 Newsflow is an RSS reading application that supports feed discovery and import via opml files.
It supports readability functionality, syncing between devices, individual sync intervals for RSS feeds, offline news storage, and several other features that make it an interesting app.
The iconography and layout of the app takes some getting used to time as it is not always clear what items do unless you click on them.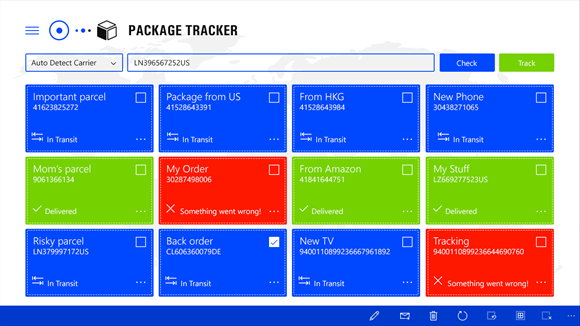 Parcel Tracking allows you to access tracking information from popular delivery services such as FedEx, UPS, DHL, USPS or Canada Post.
Simply type the tracking number in the search field and hit check to look up information about it, or hit add to add the information permanently to the application.
The application displays very distracting ads that you can get rid of by purchasing the pro version.
Notable updates
Forza Motorsport 6: Apex and Gears of War: Ultimate Edition are the first UWP games that allows you to disable Vsync.
Grove Music update brings crash fixes and fixes for bugs that affect vision-impaired users.
Uber for Windows 10 received an update that improved the stability of the application significantly, according to the changelog.