Google launches Android Pay in the UK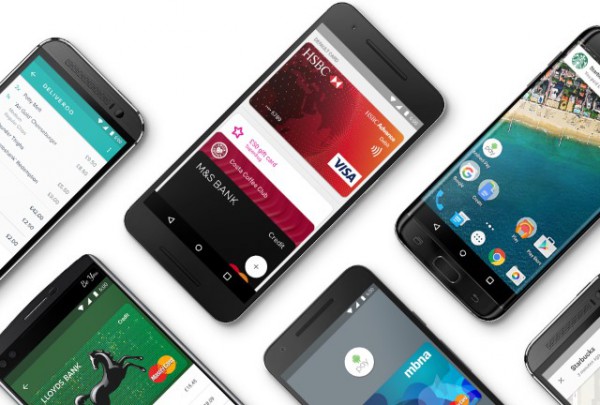 After a successful launch in the US, Google has now debuted its contactless payment service Android Pay in the UK. If you're packing an NFC-enabled smartphone running Android 4.4 or higher, you can now make payments in a number of stores -- as well as Transport for London -- with just a tap.
For payments under £30, there's no need to unlock your phone, and Google says that the number of supported banks and retailers will expand over the coming months. At the moment, support is limited to Mastercard and Visa credit and debit cards from Bank of Scotland, First Direct, Halifax, HSBC, Lloyds Bank, M&S Bank, MBNA and Nationwide Building Society, and if you're able to take advantage of the service from launch, there are also special offers to look forward to.
Google says that it will soon be launching Android Pay Day which will bring "special offers each month to brighten the last week before pay day". The likes of Starbucks will be offering rewards to users, and this will expand over time.
As with any payment system, security is a key concern. Google says:
Security is at the center of Android Pay. With industry standard tokenisation, Android Pay doesn't send merchants your real card number when you purchase. Android Pay also makes it convenient to keep track of payments and to lock your device if it becomes lost or stolen.
To get started, download a copy of Android Pay from Google Play and add your card.
Check out the video below to see how it all works, and find out more at the Android Pay website.