Bracketron TekGrip Power Dock is an elegant smartphone charger and mount for your car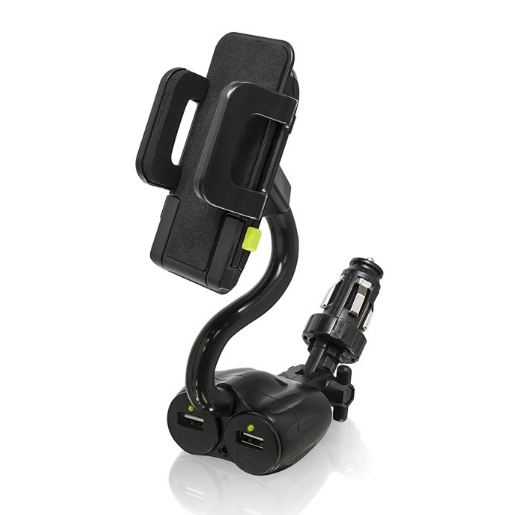 Summertime is on the horizon, which for many folks means traveling by car. Whether taking a short drive to a local beach, or a cross-country family vacation, the warm weather makes for a fun time -- if you have air-conditioning, that is! Nowadays, smartphones make the experience even better, thanks to streaming music and GPS-based mapping services.
Unfortunately, keeping your phone charged and easily accessible is problematic. Wires can easily get tangled, and holding your phone while driving is dangerous. Not to mention, when multiple people are in the car, there may be arguments over who gets to use the 12V outlet. Today, Bracketron unveils the TekGrip Power Dock -- an elegant smartphone charger and mount that may alleviate many of the aforementioned woes.
"Simply plug TekGrip Power Dock into your vehicle's 12V port and adjust its unique 360 degree rotating gooseneck to any viewing angle. Its arms will expand up to four inches with the simple push of a button, to hold most smartphones or GPS devices. Folding legs offer additional support when needed and foam pads provide ample protection. With TekGrip Power Dock, there's no need for a separate charger for your phone, you can place your phone in the mount when you get in your car or truck, and charge on-the-go, all from one place", says Bracketron.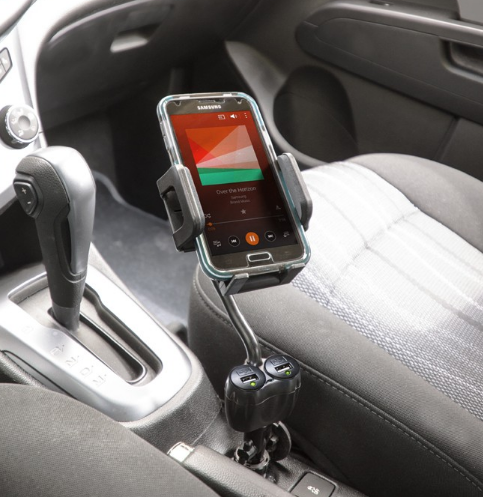 The company shares the following example scenario.
Picture This: You and your friend are heading out on the road and you need the perfect mount to hold your phone. The TekGrip Power Dock will let both of you charge your phones at the same time. You won't have to take your cable off and put a different one in. There are two charging ports. The mount provides the perfect angle for both of you to navigate to your destination. Also, you can jam out to your tunes and watching funny videos to amuse yourselves.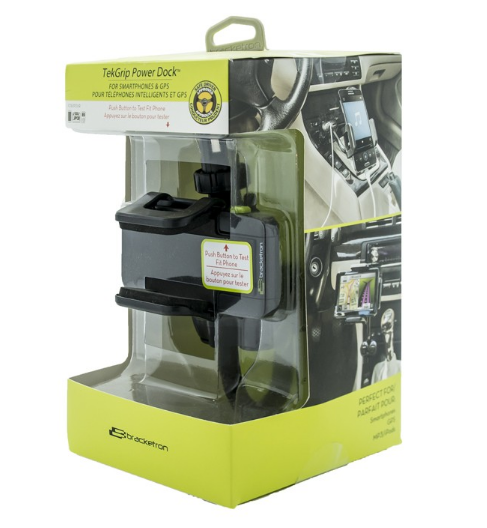 The Bracketron TekGrip Power Dock looks extremely useful, and thanks to the adjustable gooseneck, should work well in many vehicle makes and models. You can even rotate the phone to either landscape or portrait, depending on your preference. The max width that the mount can accommodate, however, is 4-inches.
For a paltry $29, you are getting a high-quality mount and dual USB charging ports. This little gadget could prove quite indispensable for motorists. If you are interested in purchasing it, you can do so here.