Google 'Science Journal' Android app is a digital notebook for STEM education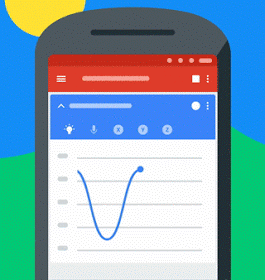 While all jobs and careers are important to society, scientists are arguably the greatest drivers of change. These professionals are responsible for curing diseases, improving our quality of life, and advancing our knowledge of the world.
In order to keep a steady crop of quality scientists coming out of universities, it is important to create ways to foster interest in STEM -- science, technology, engineering and mathematics -- at a young age. With this in mind, Google releases an Android app, called Science Journal, aimed at helping young students record and trend scientific experiment results.
"To bring out that inner scientist in all of us, today we're introducing Science Journal: a digital science notebook that helps kids (and adults!) measure and explore the world around them. With this app, you can record data from sensors on your Android phone (or connected via an Arduino), take notes, observe, interpret and predict. Fundamentally, we think this application will help you learn how to think like a scientist", says Chris DiBona, Director, Making & Science and Open Source, Google.
DiBona further says, "since we know that hands-on projects increase engagement, cultivate curiosity and spark a lifelong interest in learning, we also teamed up with the Exploratorium - a leader in science education - to develop and assemble creative hands-on learning activity kits to accompany the Science Journal app. These Science Journal kits include inexpensive sensors, microcontrollers and craft supplies that bring science to life in new ways. The kits are available for purchase in the US or can even be assembled yourself".
Unfortunately, this app and is for Android users only. Sadly, an iOS version is not available, cutting out students that chose Apple devices. With that said, there are far more Android users, meaning the majority of students should be able to leverage this solution.
This slideshow requires JavaScript.
The kits are very exciting, and it is very cool that Google worked with partners to have them ready at the go. The SparkFun kit, for instance, as seen in the video above, looks quite intriguing. The hardware can be used for a multitude of experiments, making it a good value.
If you own an Android device, you can get the app here. If you install it, tell me what you think of it in the comments below.