How gaming technology lead to the VR revolution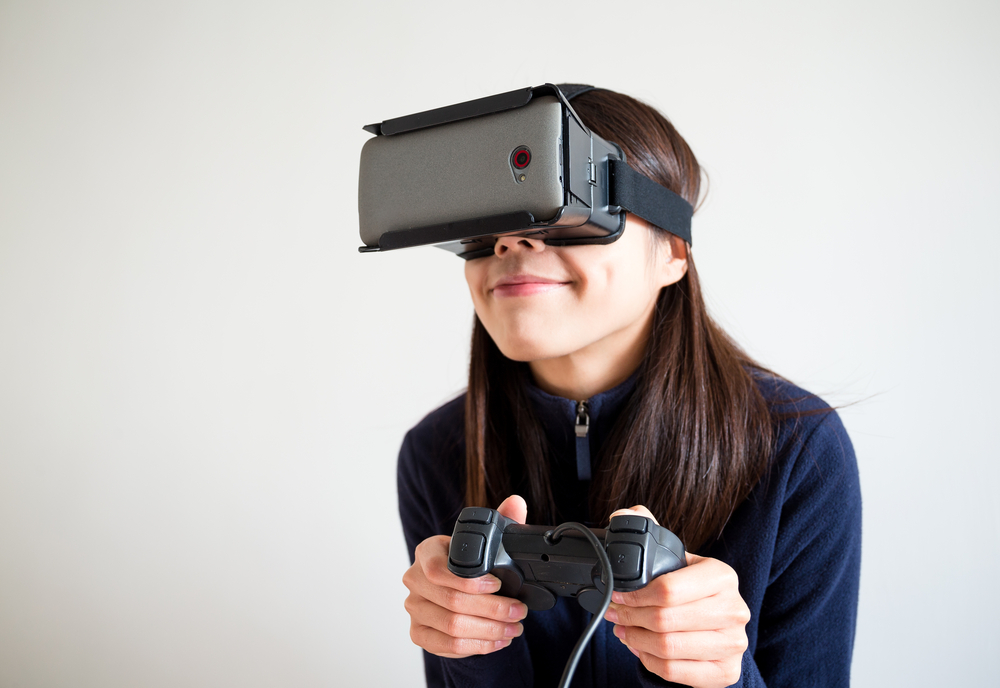 For those that are into gaming, you know that it's not a hobby -- it's a lifestyle. Even before the advent of the computer, gaming was a way of life. From its very early stages to modern day, gaming is a world unto itself. But like any refined art form, gaming has come a long way to evolve into the tour de force that it is today.
Stemming from humble beginnings, gaming has really experienced a revolution. Gaming is something that is now easily accessible and some sort of console exists in most houses and who knows what the future beyond VR gaming will hold. Here is the process of the birthing of modern day gaming tech:
1909: Skee ball was invented and quickly became a fan favorite for amusement park goers. Popular due to the tickets it dispensed, this allowed the patrons to win a prize. Often coin operated, skee ball was once banned as a form of gambling. It is still very much a large staple of the arcade gaming industry.
1930s: The first coin operated pinball machine was introduced to the general public. Available in drugstores and taverns, a game of pinball cost one penny. The original versions included only a spring and a base for the ball to move. Later versions added lights, bumpers and flippers to enhance the experience.
1962: Spacewars was created to further computer research. A digital computer game, it was the earliest game of its time to use this technology. Not only setting the pace for arcade games, it also helped develop multiplayer games as a genre of gaming. This two player game became the prototype for other video games that were sold commercially.
1972: Noted as one of the earliest video games, Pong came on the scene to enormous popularity. Available as an arcade machine version as well as a home version, Pong was easily accessible to the masses and became the first at home gaming console.
1977: The Atari 2600 was released, establishing the home gaming console genre as well as introducing the game cartridge system. A multiplayer game, this console broke the boundaries of gaming as it was known. Boasting many new features at the time, such as paddles, joysticks, driving controllers and more.
1978: The quintessential arcade game, Space Invaders was developed in Japan. A pop icon of the 70s, this game led to the mass opening of arcades and gaming areas of shops. Doctors at the time classified a "Space Invaders Elbow" condition for users that overplayed this game.
1979: Atari's Adventure is released to be played on the Atari 2600. This game offered the first ever Easter Eggs, or hidden content, in gaming history.
1980: Pac Man breached the divide between arcade and multiplayer games. As a game that was popular in arcades, a later at-home version was developed. The icons are considered pop culture mascots that still remain relevant in today's culture.
1983: The Mario Bros become the first platform game to be released. Iconic both in its characters and in its innovation, this game has been translated across arcades, home consoles, handheld consoles and computer gaming. As a single or multiplayer game, Mario Bros have a wide range of variety in playing.
1989: Handheld gaming devices sprang onto the scene with Nintendo's Game Boy. Though it was the second handheld gaming device, it was the first one that was truly successful. Sold as a bundle with the newly developed Tetris game, this device sold out within two weeks of its Japanese release.
1992: Mortal Kombat was released, founding the fighting genre. With that genre, the debate of video game violence was ignited.
1994: The development of Warcraft introduced the world to strategy games. A combination of logic and action, this gaming subdivision really took hold and is still very much active in today's gaming world with five core games in the franchise.
1995: The advent of CD-ROM based gaming came about with the Sega Saturn home gaming console.
1995: 4 months later Sony released the PlayStation as a rival to the Sega Saturn, furthering the CD-ROM based technology.
1996: Graphing calculators made enormous strides with the TI 83 Plus, as did gaming. Due to the coding used in developing these calculators, calculator games served the basis of what would become mobile gaming.
1997: Nokia released the Nokia 6110 model, offering the Snake game (originally developed in 1976 but only made popular in Nokia phones). This set off the beginnings of mobile gaming as we know it today.
2000: Combining CD-ROM and DVD-ROM technology, the PlayStation 2 allowed connectivity that allowed users to play online with the gaming console. This gaming system was multi-purpose in that it acted as a game console as well as a DVD player.
2006: With the release of the Wii, gamers were introduced to a new interactive form of gaming. Based on the players' body motions, the avatars in the game take on those movements.
2008: Apple opened the App Store and provided an aggregated source for all available mobile apps at the time. This led to a surge in the development of mobile gaming.
2008: The Google Play Store went live, competing against the 4 month old App Store.
2009: Zynga launches the very first social game, FarmVille on Facebook. FarmVille reached over 10 million users in just six weeks, catapulting social games into a unique category of their own.
2010: Angry Birds became one of the first mobile games that it turned its characters turned into pop culture icons.
2013: XBox One is released, offering interactive gaming technology in addition to cloud storage and acting as a TV streamer.
2016: Oculus Rift is released, starting the virtual reality gaming revolution.
Upcoming Trends
From the early arcade games, to home consoles, to multiplayer games, to computer games to mobile, to all-in-one gaming and entertainment devices, who knows what the future will have to offer. But we can predict.
Facebook messenger just announced the platform will become open to developers, making it easier than ever for users to play games in real time over a social platform. They also plan on adding chat bots which allows users to interact with an artificially intelligent entity for gaming, searching, and answering questions.
Game developers are moving away from writing software and games for Windows and moving towards development for mobile gaming. Considering that these games don't have web/desktop versions, Android Emulators like Andy OS bridge the gap between mobile gaming and computer gaming. Allowing millions of exclusive mobile apps to be played on a desktop, emulators will become a necessity.
Gaming companies are moving their data to the cloud. In what's being called the "deep data" approach, more and more companies are shifting their data strategy from collecting all gaming data to the right gaming data. Doing so enables gaming companies to create highly accurate game personalization, permitting them to segment players based on behavior and playing style. SQream ZBDB on IBM Softlayer -- a high-performing, cost effective solution for gaming companies -- is a top cloud vendor that facilitates such near real-time analytics.
Everything is more exciting when you interact with it. Augmented and virtual reality games are popping up and catching on quickly. Combining fantasy with reality, games such as Kazooloo let you use your environment to enhance your gaming experience.
Thanks to Oculus Rift, virtual reality is transforming and looking to take over the gaming industry. With applications beyond gaming alone, this device has potential to influence the gaming industry.
The future is ripe for the gaming industry and it will be exciting to see what comes of it.
Photo Credit: leungchopan/Shutterstock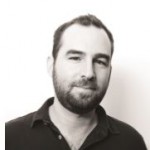 Elad Natanson has been at the forefront of innovation in the startup internet business for more than 13 years. He has vast experience creating and executing projects in the fields of online advertising, gaming, internet services, and downloadable  software. Elad has founded and led several technology companies including Prime Gaming, Appnext Active Labs, Whoislive and more. Currently, he sets the strategic direction for Appnext ,a leading monetization and app distribution platform, exclusively dedicated to growing great mobile businesses by promoting apps.