Tronsmart CC1T charger brings Quick Charge 3.0 in your car [Review]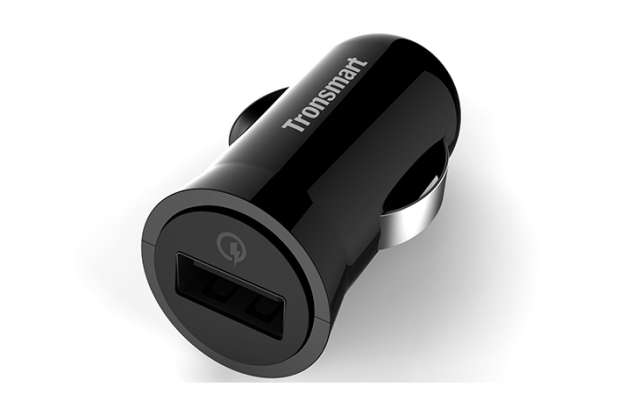 Quick Charge is a wonderful technology that enables your smartphone or tablet to top up its battery at a much faster rate -- up to 400 percent faster, for its latest iteration. But, to enjoy the benefits that Quick Charge has to offer, you will have to use a compatible charger. One may be provided in the box, but if that is not the case there are some very nice wall chargers that are great for the job.
But if you need to charge your smartphone or tablet while driving you will have to pick up a dedicated car charger. I've been testing Tronsmart's CC1T car charger, which is one of the more-basic options with Quick Charge 3.0 support in the company's lineup, and you can read my impressions of it below.
The CC1T is designed for folks who do not need to charge multiple devices at the same time, as it features only one USB port. The Quick Charge 3.0 support means that, on top of being compatible with the latest crop of Android flagships, it will also deliver faster charging speeds for Quick Charge 2.0 and Quick Charge 1.0 handsets.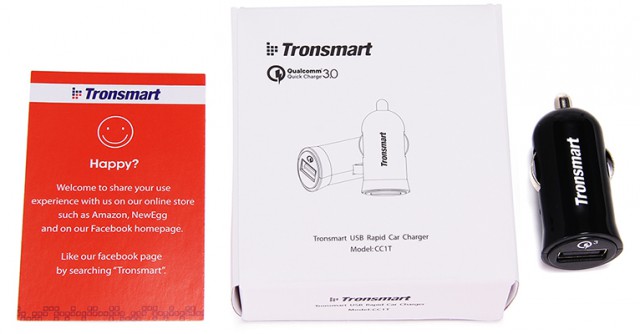 Tronsmart quotes the following outputs: 3.6-6.5V at 3.0A, 6.5-9V at 2.0A, and 12V at 1.5A. The maximum charging power is 18W. The company says that CC1T is compatible with both 12V and 24V electrical systems, which basically means that it will work in any car or truck with a cigarette lighter.
It is also very compact, which is to be expected given that it only has one USB port, so it will not take much space when plugged in or storing it in the glove box, for instance. Worth mentioning is that there is no USB cable in the box, so you will have to supply your own. If you have a USB Type-C device, make sure that you are using a reliable cable; bad products are known to cause all sorts of issues.
I have tested it using a Xiaomi Mi4c and Samsung Galaxy S5, and it worked as expected -- without issues, that is -- in both cases. The former was connected to a USB Type-C cable, while the latter was charged using a standard microUSB cable (both were the ones provided in the box that came with the smartphone).
The Mi4c, which in my case is running CyanogenMod 13, has a fast charging indicator on the lockscreen that showed that, indeed, the CC1T was working as advertised. Compared to my usual car charger, which is a Nokia-branded one, it charged my Mi4c noticeably faster. I have had no issues with overheating, though it is good to know that the CC1T includes protection for that.
Would I recommended it? The answer is yes, but, as always, there is a caveat here. Because it only has a single USB port you are severely limited in the number of devices that you can charge simultaneously. If that is something that you need, Tronsmart also makes some lovely multiport car chargers with Quick Charge 3.0 support.
If that is not the case, then you should can grab the CC1T from Amazon. It costs $11.99, which is good value for money for a Quick Charge 3.0-ready product. It is also listed on Amazon Canada, Amazon France, Amazon Spain, and Amazon UK.
Tronsmart has offered a $4 coupon to BetaNews readers who want to purchase the CC1T. Enter "TRONCC1T" (without the quotes) at checkout to drop the price to $7.99.