Samsung unveils Batman-themed Galaxy S7 edge Injustice Edition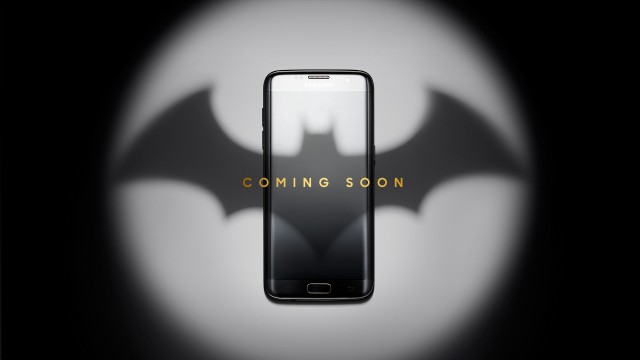 If you're a Batman fan and like the Galaxy S7 edge then you're in for a treat. In celebration of the third anniversary of the Injustice: Gods Among Us game, Samsung has teamed up with Warner Bros. to release a Batman-themed, limited-run version of its latest Android flagship phablet.
Known as the Injustice Edition, it features a black Galaxy S7 edge with a gold Batman logo on the back and matching accents and a number of attractive extras which include a black Gear VR headset and what appears to be a gold-plated batarang.
In the package, prospective customers can also expect to find a themed case for the smartphone but also game credit for Injustice: Gods Among Us and Oculus VR vouchers. The number of extras included in the box seems to depend on the market.
Samsung has not revealed every country it plans it sell this Injustice Edition in, and what will be included in the package in each of those markets. It, however, says that it will be officially available next month "in select territories", only revealing China, Latin America, Russia, Singapore, and South Korea so far. The company says that more markets will be "announced soon".
Samsung has also not revealed how many Injustice Edition units there will be nor at what price they will be offered at. Its teaser suggests that this model will be released on June 13, so you better keep an eye on the site if you are interested in getting your Galaxy S7 edge Injustice Edition.