Facebook launches updated emoji for Messenger with diversity in mind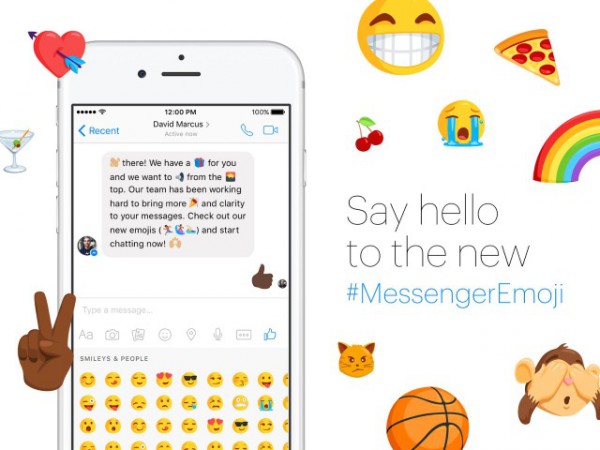 Tech companies are falling over themselves to embrace diversity both in the workplace, and in products. The latest example of this comes courtesy of Facebook which today releases an update to Messenger complete with hundreds of diversity-friendly emoji.
As well as bringing in the full (well, fuller) gamut of skin tones, the new emoji also nod to gender equality, as well as including redheads for the first time. On top of all this, Facebook is also standardizing its emoji set so the same selection is available to everyone, regardless of the platform they might be using.
The standardization will come as great news to Messenger users tired of sending emoji from their Android phone to an iOS user (or vice versa), only to discover that a particular emoji is not supported. But is the diversity element that Facebook is really shouting about.
To ensure that the emoji you send are a reflection of your own skin color, you can set a default tone to use for all emoji. This is easily changed later on if you change your mind, and it's also possible to use different skin tones on a one-off basis as and when required. Over on the Messenger page, Facebook says:
Messenger is bringing over 1,500 newly designed Messenger emojis to the world. The new designs, gender-agnostic options and multi-colored emojis will be available on many Android devices and web products for the first time. We're diversifying the genders to create a more balanced mix that's more representative of our world. Now, using Messenger emojis, you'll see a female police officer, runner, pedestrian, surfer and swimmer for the very first time, and we'll keep rolling these out.
The emoji update starts to roll out to everyone from tomorrow. When it arrives on your device, you'll see that there's a new emoji picker that makes it easier than ever to send pictorial messages.