Google welcomes U.S. Cellular to the Project Fi family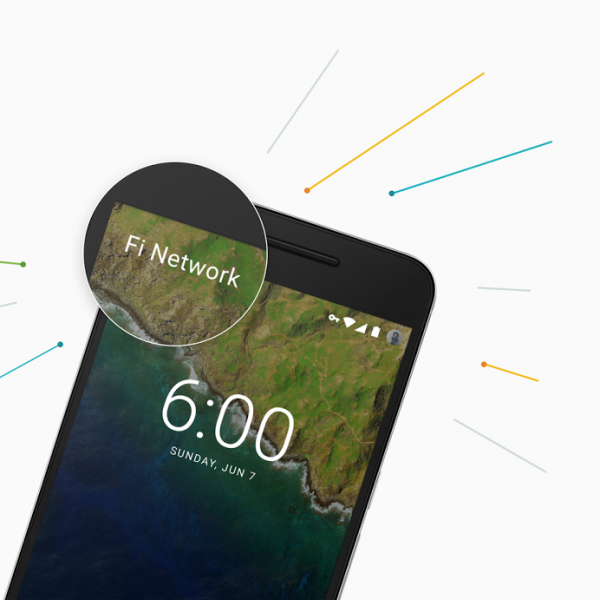 One of the most stifling trends in modern times -- from a technology standpoint -- is the death of unlimited mobile data. Now that customers must monitor how much data they use, it can be argued that progress -- especially regarding the cloud -- is negatively impacted. As someone who still clutches to a grandfathered unlimited Verizon plan, I feel for my fellow smartphone users.
Thankfully, Google's Project Fi cellular service largely takes the worry out of data overages. While it is not unlimited, it offers affordable tiers -- you won't have to claim bankruptcy for using too much data. The most brilliant aspect, however, is that it aggregates multiple carriers -- Sprint and T-Mobile -- so that it can switch to the one with better coverage when needed. Today, Google welcomes a third carrier, U.S. Cellular, to the Project Fi family.
"Today, we're excited to introduce U.S. Cellular as our newest partner network. U.S. Cellular, one of the top mobile networks in the U.S., offers service in 23 states with 4G LTE coverage for more than 99 percent of their subscribers, both urban and rural. With the addition of a third network, Project Fi now gives you more coverage and speed, helping you stay connected wherever you are", explains Evan Jacobs, Product Manager, Project Fi.
Jacobs further explains, "part of Project Fi's promise is to ensure you have connection when you need it, even in areas with poor speeds or limited coverage. Your Fi device recognizes when your connection is weak and adjusts in real time. By accessing multiple cellular networks, Fi users have a connection nearly 99 percent of the time, and spend about 95 percent of cellular time on LTE -- which will improve even further with the addition of U.S. Cellular".
The greatest part of this news, is that Project Fi customers do not need to do anything to get this extended coverage. While you might think a new sim card would be needed, that is actually not so. Google will just roll out the additional cellular network to its subscribers over time.
Unfortunately, Project Fi remains an Android-only affair. Actually, it isn't even available to all such devices, but is reserved for some of Google's own Nexus offerings. For now, fans of Apple and Samsung are out of luck -- you can only use a Nexus 5x or 6P.
Are you an existing Project Fi customer? Are you excited about U.S. Cellular joining the party? Tell me in the comments.