Encryption-focused Apple File System (APFS) replacing HFS+ on macOS, iOS, tvOS, watchOS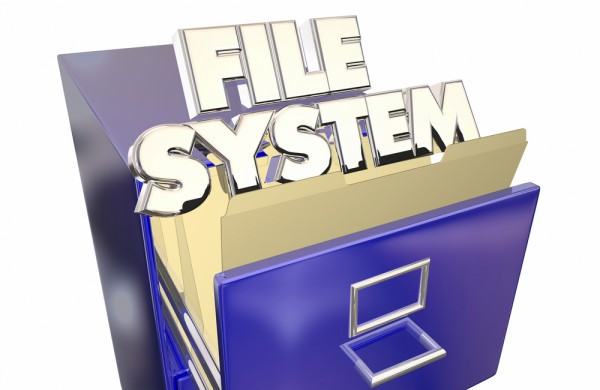 Apple was quite boisterous at WWDC today regarding its operating systems and services. Quite frankly, I was blown away at all the ways the company is looking to improve its customers' lives, but some folks were apparently underwhelmed. Oh well, you can't please everyone, I suppose.
For some reason, Apple was fairly quiet about one huge change -- it is replacing the HFS+ file system. Based on the more-than-30-year-old HFS, it is apparently time to move on. What is the upcoming file system called? The unimaginatively "Apple File System". The encryption-ready file system will be used on macOS, iOS, tvOS, and watchOS.
"HFS+ and it's predecessor HFS are more than 30 years old. These file systems were developed in an era of floppy disks and spinning hard drives, where file sizes were calculated in kilobytes or megabytes. Today, solid-state drives store millions of files, accounting for gigabytes or terabytes of data. There is now also a greater importance placed on keeping sensitive information secure and safe from prying eyes. A new file system is needed to meet the current needs of Apple products, and support new technologies for decades to come", says Apple.
The company also shares, "security and privacy are fundamental in the design of Apple File System. On OS X, Full Disk Encryption has been available since OS X 10.7 Lion. On iOS, a version of data protection that encrypts each file individually with its own key has been available since iOS 4, as described in iOS Security Guide. APFS combines both of these features into a unified model that encrypts file system metadata. APFS supports encryption natively. You can choose one of the following encryption models for each volume in a container: no encryption, single-key encryption, or multi-key encryption with per-file keys for file data and a separate key for sensitive metadata. APFS encryption uses AES-XTS or AES-CBC, depending on hardware. Multi-key encryption ensures the integrity of user data even when its physical security is compromised".
In the post-Snowden world, privacy and security are paramount. Apple's mobile devices, and to a lesser extent its laptop and desktop computers, are already notoriously secure; APFS should make them even more so. Hopefully it will further stop or slow down motivated heavy-handed government agencies that are hell-bent on hacking citizens' phones.
If you are a developer and worried about this new file system impacting you, don't panic. While a preview will be available this year for macOS 10.12, it won't officially be rolled-out until some time in 2017. In other words, you have time.
Are you excited about the new Apple File System? Tell me in the comments.
Photo Credit: iQoncept / Shutterstock