Apple renames OS X to macOS -- upcoming 'Sierra' version will get Siri, Apple Pay, and more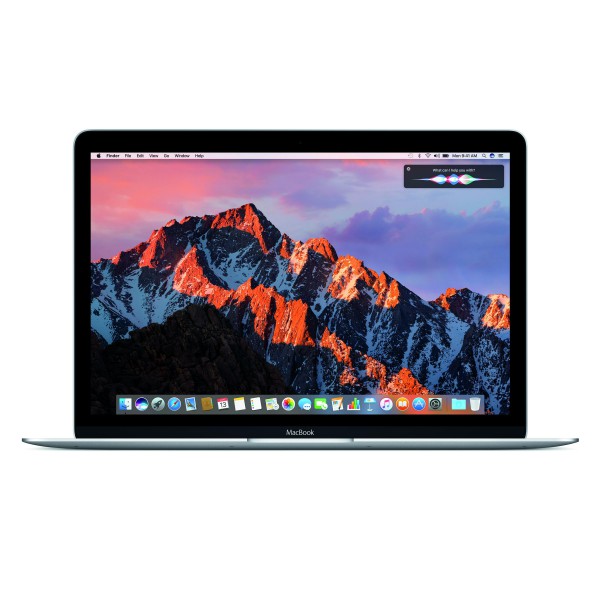 If you are wanting a desktop operating system, you largely have two options -- Windows or OS X. To a lesser extent, consumers can opt for Linux-based operating systems, such as Chrome OS or Ubuntu, but Apple and Microsoft's offerings reign supreme. While OS X is arguably more elegant than Windows, it only comes installed on Apple's expensive hardware. Microsoft's OS is the best option for those on a budget.
One thing that was not elegant about OS X, however, was the name. It was not in line with the company's other operating systems -- iOS, watchOS, and tvOS. Not to mention, the 15 year old "X" branding was getting a bit long in the tooth. Today, Apple renames it to macOS, while also designating a new code name to the upcoming version -- Sierra. It looks to be the best Mac operating system ever.
"Siri on the Mac is now just one click away. The familiar features of Siri are now on the Mac with brand-new capabilities specifically designed for the desktop. Easily accessible from the Dock, menu bar or keyboard, Siri lets you use your voice to search for information, find files and send messages. For example you can ask Siri to locate a specific document you worked on last night, add a meeting to your calendar or start a FaceTime call. With Siri on the Mac, you can also drag and drop items from Siri search results into your documents or emails, pin Siri search results in Notification Center to keep an eye on information like sports scores or stock prices, and even adjust system preferences, set reminders and search your Photos library", says Apple.
Duing the event, I was quite impressed with the demo of Siri on macOS. She is deeply integrated with finder, offering high-quality contextual search. The voice assistant doesn't just fetch the weather, but it finds your documents too. Taking things a step further, the drag-and-drop functionality worked wonderfully, allowing seamless workflow in the operating system.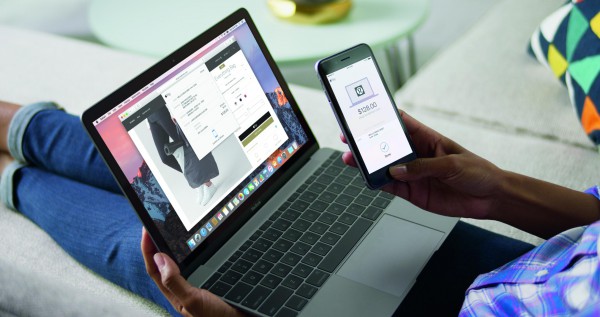 The other big feature is Apple pay on the web. The company explains, "users love to shop online using their Macs and with macOS the shopping experience in Safari is now even better. Apple Pay on the web makes it easy to make secure and private purchases when shopping on participating websites. You no longer need to share credit or debit card numbers with an online merchant and actual card numbers are not stored on your device, nor on Apple servers. Just look for the Apple Pay button at checkout on many of your favorite shopping sites and complete your purchase with Touch ID on your iPhone or by using your Apple Watch. Strong encryption protects all communication between your devices and Apple Pay servers, and Apple Pay does not track your purchases".
Strangely, rather than highlight biometrics on the Mac, Apple wants you to verify transactions using your iPhone or Apple Watch. I hope this will change with future hardware -- the company is probably not be ready to discuss features of future computers. With that said, if upcoming Mac computers lack fingerprint readers, it will be a huge blunder. Not every Mac user owns other Apple hardware, and if they do, they may not always have it with them. Maybe Apple just wants to keep Apple users buying multiple devices.
Another great feature is the ability to automatically offload local documents to the cloud to conserve space with "Optimized Storage". This will allow those with smaller storage drives to have more breathing room. On paper it sounds like a great idea, but as more and more folks surf the web on metered connections and jetpacks with limited data, this could end up being a costly headache. Not to mention, increased iCloud Drive storage is yet another monthly cost for users that utilize the functionality.
The operating system is full of other features too, like universal copy and paste, allowing you to share a clipboard between iOS and macOS. Plus, the ability to use "picture in picture" to conveniently watch a video while multitasking. The company has even enabled program tabs on the OS level so any app can be easily managed without any work from the developer.
All in all, this is shaping up to be the best Mac operating system ever. Developers can download the preview today, while existing OS X end users can upgrade when macOS becomes available in the fall. More daring home users can grab the public beta in July.
Are you excited for macOS Sierra? Tell me in the comments.