With watchOS 3, Apple finally gets Watch right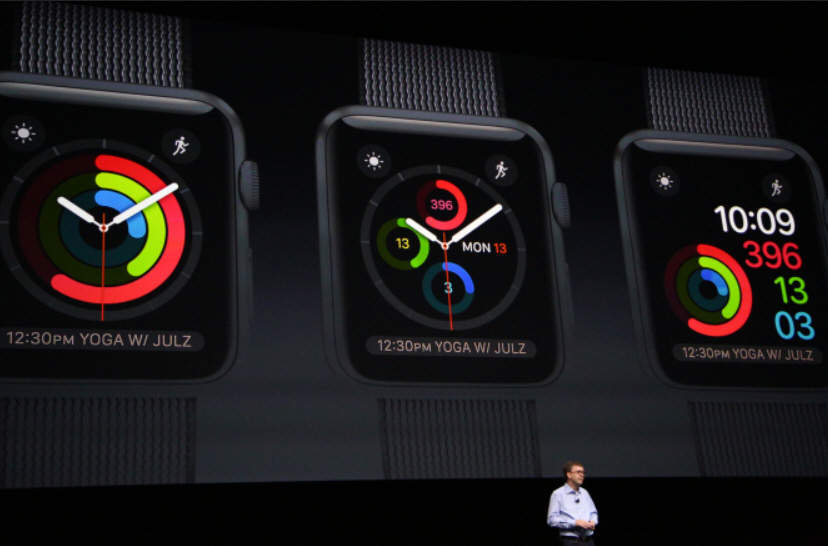 I'm an Apple Watch owner, but I'm not really an Apple Watch wearer. Like a lot of people, I've found Apple's first wearable to be useful, but far from essential. I'll wear it occasionally -- usually when I'm exercising -- but most of the time it just sits on the side, charging.
With watchOS 3, Apple has actually made me excited again for the Apple Watch. So what's new?
For starters, Apple Watch now opens apps immediately (seven times faster in the example shown on stage), which fixes a complaint that a lot of users -- myself included -- had about the Watch. There's no more waiting an age for the app you want to appear.
A dock now shows you running apps (by which I mean apps that are active, rather than Runtastic and Zombies, Run!) and lets you easily access any one. You choose which apps are there.
The Control Center appears by swiping up, like on iPhone, and texting now includes instant replies, and you can respond to messages using "Scribble" -- just draw each letter of your reply on screen one at a time.
There are new watch faces, including Minnie Mouse (to go with Mickey), and designs based around the health rings. So you can see at a glance how near, or far away you are from closing a ring. Switching watch faces has been made easier too -- you now just swipe between faces.
There's a new, very handy SOS feature for anyone who feels threatened or in danger -- all you have to do is hold down the bottom button and it will count down to zero, and then call the emergency services. If you're using it for a medical emergency it will display your medical details from Healthkit -- so if you collapse, emergency responders will see your information.
Activity has been improved in the Watch. There's activity sharing -- for competitive exercisers like me, and it allows you to taunt or encourage your friends with pre-set replies, such as "Like a boss" or "You're on fire". The algorithms have been adjusted to make the Watch more useful for wheelchair users. To go with that, instead of "Time to stand" there's "Time to roll".
There's also a new app included with watchOS 3 -- Breathe. This is designed to help you focus and steady your breathing. You can practice your mindful breathing for between one and five minutes.
Fitness apps can run in the background (as can most apps now), and measure your real-time heart rate and and get access to the gyroscope, and all-day accelerometer.
Apple Pay can now work in watchOS apps too.
A developer version of watchOS will be available today, with the full update arriving in the Fall.