Apple doesn't seem to have decided which devices will support iOS 10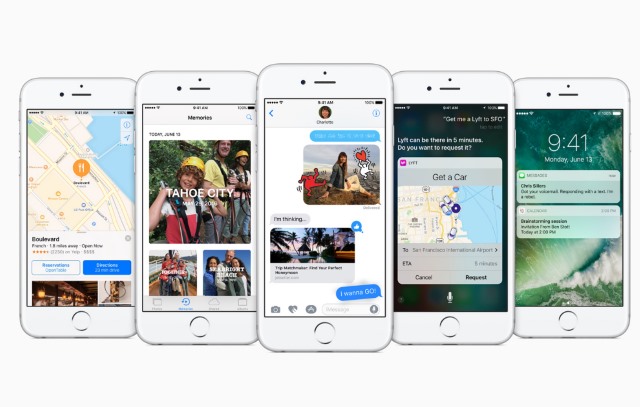 When Apple announced iOS 10 yesterday, there was one question that people around the world were asking themselves: will my device run it? The company sent out rather confusing signals yesterday in answer to this question.
Slides shown during the announcement presentation revealed the iPads, iPhones and iPods that will be able to upgrade to iOS 10. But the official iOS 10 preview page told a different story. Devices that were previously absent from the support list -- such as 3rd generation iPad -- were suddenly listed as supporting iOS 10. Now Apple has changed its mind again, and updated the list once more.
Having written about iOS 10 yesterday, it wasn't long before I had to update my story to reflect the discrepancies between Apple's slides and website. Now there is a third list to look at. As this is coming direct from Apple's own iOS 10 Preview and the company has not issued any statements about the changes, we can only assume that what's currently listed on the site is accurate.
So. Here we go. The (possibly) definitive list of devices that will support iOS 10 is:
iPhone:
iPhone 6s
iPhone 6s Plus
iPhone 6
iPhone 6 Plus
iPhone SE
iPhone 5s
iPhone 5c
iPhone 5
iPad:
iPad Pro 12.9-inch
iPad Pro 9.7-inch
iPad Air 2
iPad Air
iPad 4th generation
iPad mini 4
iPad mini 3
iPad mini 2
iPod:
iPod touch 6th generation
If anything changes -- again -- we'll let you know!