Microsoft bringing 1TB Surface Pro 4 and Surface Book to more markets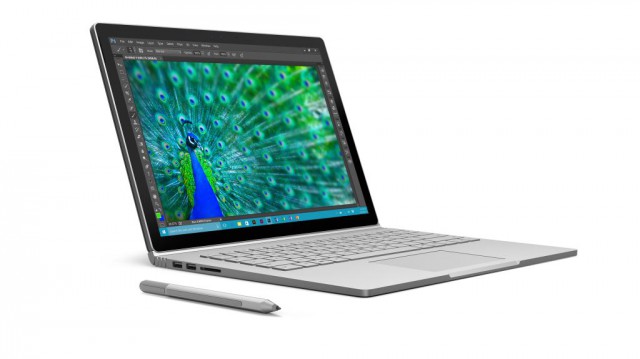 Microsoft is expanding the availability of the top-tier Surface Pro 4 and Surface Book models, as today it introduces the 1TB versions of its hybrid devices in eight more markets. The software giant introduced Surface Pro 4 and Surface Book last year, in October, but did not bring all the storage configurations outside of US and Canada.
The new 10 markets where the 1TB Surface Pro 4 and Surface Book are now available are Australia, Austria, China, France, Hong Kong, New Zealand, Switzerland, and the United Kingdom. Microsoft says that interested buyers will be able to purchase these models from its online store but also authorized resellers and retail partners.
Microsoft also says that "Germany and Japan [will] follow later this month", but I believe that, because today is the last day of June and also when the announcement was made, the 1TB Surface Pro 4 and Surface Book will actually reach those two markets in July. This summer, the list of markets where those two models are available in will also include Belgium, Ireland, Luxembourg and the Netherlands.
The 1TB Surface Pro 4 and Surface Book, on top of the aforementioned amount of storage, also pack sixth-generation Intel Core i7 processors, and 16GB of RAM, as well as the features that are offered in lower-storage versions. The 1TB Surface Book also gets dedicated Nvidia GeForce graphics. In US, the two models cost $2,699 and $3,199, respectively.
As you might imagine, they will also cost quite a bit outside of US. In UK, a 1TB Surface Pro 4 can be had for £2,199 while the Surface Book counterpart goes for £2,649. Both prices include VAT, and, at the time of writing this article, a free PenTip Kit and one-year subscription for Adobe Creative Cloud Photography.
Given the amount of storage they offer, the 1TB Surface Pro 4 and Surface Book are aimed at professionals who need to store lots of content or large files, like videographers, photographers, engineers, designers, and researchers, and who do not mind paying a premium for the added storage capacity.