Declare independence from Windows 10 by downloading Linux Mint 18 'Sarah' now!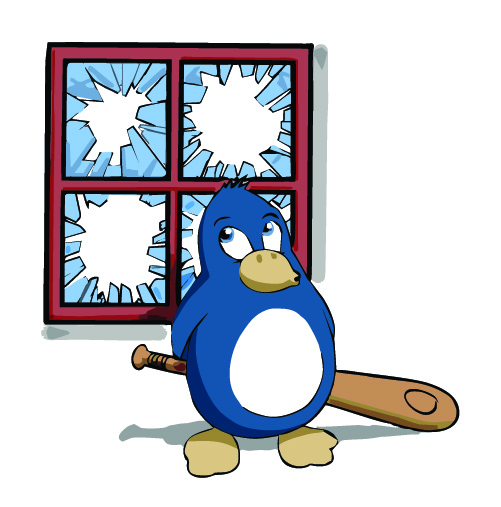 As we approach the Fourth of July weekend, I begin thinking about independence. I am very proud of my forefathers for defeating the British -- our now-ally -- and creating our great nation, the USA.
With that said, there are other things from which you can declare independence -- such as Windows 10. Look, I think Microsoft's desktop operating system is pretty good, although I understand that some folks are fearful of spying and forced-upgrade behavior. If you want to be free from Microsoft and Windows, I have good news -- today, Linux Mint 18 is finally available. Will you download it and declare your independence?
"In 2010, Linux Mint 10 introduced a beautiful metallic theme called 'Mint-X'. 6 years later trends have changed significantly. Many interfaces and websites changed their style to look more modern. 3D elements and gradients were replaced with simpler shapes, cleaner lines and plain colors. To respond to this new trend, Linux Mint 18 introduces 'Mint-Y', a brand new theme based on the very popular Arc theme from horst3180 and Sam Hewitt's beautiful set of Moka icons. Mint-Y looks modern, clean and professional. It embraces the new trends, but without looking too 'flat' or minimalistic", says Clement Lefebvre, Linux Mint leader.
Lefebvre, further says, "in 2007, Linux Mint 3.1 introduced the 'apt' command, a handy shortcut to apt-get, aptitude, apt-cache and other commands related to package management, and since then this command was improved, slightly, release after release. In 2014, Debian came up with the same idea but implemented it differently. Although their 'apt' command was missing some of the features we supported, it also introduced a few improvements. The Debian 'apt' command made its way into Ubuntu and many tutorials now refer to it. In Linux Mint 18, 'apt' continues to support all the features it previously had, but also now supports the syntax of the Debian 'apt' and benefits from the improvements it introduced".
Besides the information above, there are many more improvements and changes. To see a complete listing of what is new, you can check out the notes here. When you are ready to download, you can get the appropriate ISO here.
Keep in mind, while Linux Mint is a great operating system, if you are happy and satisfied with Windows 10, you probably shouldn't leave it. Microsoft's latest desktop OS is stable and supports a lot of hardware and software. If you are fed up with some of Microsoft's behaviors, however -- and feel comfortable installing it -- Linux Mint 18 is a great alternative.
Will you use Linux Mint 18 as a way to declare independence from Windows 10? Tell me in the comments.
Photo Credit: nex999/Shutterstock