Windows 10 Anniversary Update makes great strides for accessibility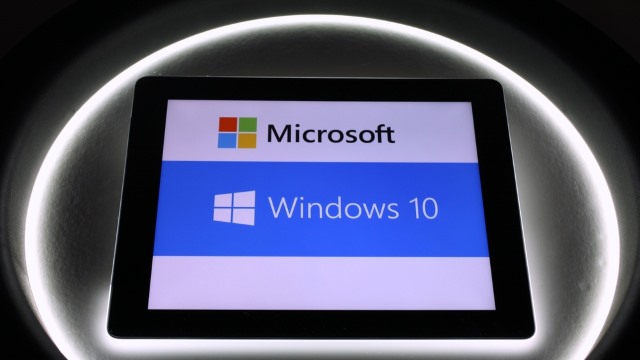 Accessibility options are not a new feature for Windows, but the upcoming Windows 10 Anniversary Update includes even more than before. This week it was confirmed that the update will launch on 2 August, just days after the free upgrade period ends (although it's worth noting that people with accessibility needs will still qualify for a free upgrade after this date).
If you've been testing out the insider builds of Windows 10, you may well have noticed accessibility improvements, but now it is only a matter of weeks before they are made available to everyone. In a blog post rounding up what's been added over the last year, Microsoft also reveals the latest additions.
The blog post serves as a handy reminder of just how much has been done to make Windows 10 as accessible as possible. But development is not stopping. Microsoft has added a new AutoSuggest feature which provides verbal cues about suggestions to searches that are conducted.
Windows 10 Anniversary Update is not just about making Windows itself more accessible. Microsoft has also introduced a number of features and tools for developers that make it easier to integrate such options into apps.
Here are the full details of Microsoft's accessibility advancements:
Faster text to speech voices

We've added new voices to Narrator that offer a much faster top rate of speech. Our current voices average a maximum of roughly 400 words per minute. The new voices average nearly twice that at approximately 800 words per minute.

New languages in Narrator

We continue to add new international languages for Narrator, including Arabic and several Nordic languages. The following new languages will be available either with the corresponding international version of Windows or will be available for download:

Spanish (Mexico), French (Canada), Portuguese (Brazil), Arabic (Egypt), Catalan (Spain), Danish (Denmark), Finnish (Finland), Norwegian (Norway), Dutch (Belgium), Dutch (Netherlands), Portuguese (Portugal), Swedish (Sweden), Turkish (Turkey)

More familiar keyboard navigation

Keyboard commands in Narrator are now more familiar to users of other screen readers. Some keyboard interactions have been simplified to ensure better ergonomics, making them easier to type.

Introducing scan mode

We've introduced a new navigation mode to Narrator called Scan mode. Scan Mode is turned on with a press of CAPS LOCK and SPACE. While you are in Scan mode you can press SPACE to activate an item of interest, such as following a link on a web page or pressing a button in an app.

Six levels of verbosity

Narrator now supports six levels of verbosity for giving you more details about the characteristics of text. You can cycle through these modes by pressing CAPS LOCK + CTRL + (PLUS). For example, at what we call Verbose mode 0 (zero), you will hear just the text. At verbose mode 1, you might hear if the text is a heading. At other verbose levels, you will get varying indications of other text properties, like text color or formatting.

Punctuation Modes

Narrator now gives you more control over how much punctuation you hear when reading text. CAPS LOCK+ALT+(PLUS) and CAPS LOCK+ALT+(MINUS) cycle through the settings for punctuation. The settings for punctuation include none, some, most, all and math along with default.

Now announcing AutoSuggest results

Many applications in Windows 10 offer automatic suggestions as you enter information. For example, when you start entering a search term in an application search box you may get suggestions based on what you are entering. With Narrator you will now get a verbal hint with an audio indication when these suggestions are available.

Feedback made easy

Pressing CAPS LOCK + E + E when running Narrator is an easy way to send us feedback. This shortcut will bring up a feedback form where you can submit comments and suggestions about your experience with Narrator.

User guides and documentation

Our documentation team has been working hard to update the resources available to those who are learning how to use Narrator. We are looking forward to providing improved and more complete documentation like an updated Narrator user guide that will be available online when the Anniversary Update is released.
Microsoft also says that accessibility improvements have been made to Edge, Mail, Cortana and Groove.
Photo credit: Stanislaw Mikulski / Shutterstock