O&O DiskImage Professional 11 unveils complete redesign, new command-line tool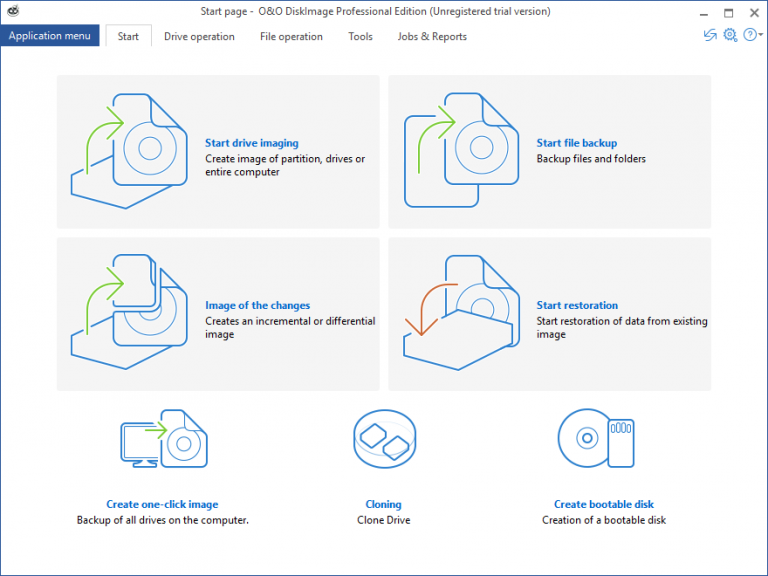 O&O Software GMBH has unveiled O&O DiskImage Professional 11 64-bit, major new version of its disk-imaging tool for Windows PCs. Also available for 32-bit versions of Windows, the new release unveils a major facelift, giving the program a more modern look and feel.
There's also a new command-line tool, as well as display improvements (including support for 4K displays), and the promise of faster performance.
Version 10 introduced a number of notable new features including a file-based backup component, so it's of little surprise to learn that DiskImage 11 focuses on a complete revamp of its user interface to give the program a much-needed makeover.
DiskImage 11 unveils a new ribbon-based user interface, which opens to the Start tab where clearly labeled buttons point to the application's major features, including imaging, file-based backups, restoration and disk cloning.
Other tabs include more granular controls for each of the program's components -- Drive Operation for imaging and cloning, for example, and Tools, where users can validate and mount images, convert files and perform other tasks.
The Tools tab also provides a neat shortcut to the Command Prompt, where the program's new command-line tool -- oodicmdc.exe -- can be invoked. The tool allows users to create, restore, validate, convert and mount or unmount images. It's also designed to work with DiskImage's scripting feature for setting up batch processes.
The application also unveils two key display improvements in the form of better support for variable DPI settings as well as high contrast mode.
DiskImage 11 also comes with the promise of further performance improvements, resulting in faster backup and imaging, as well as an improved Live Update function for keeping the program updated.
O&O DiskImage Professional 11.0 32-bit and O&O DiskImage Professional 11.0 64-bit are both available as free 30-day trial downloads for PCs running Windows Vista or later. The full version can be purchased for $49.95 (new) for a single PC license, or $69.95 for three PCs.