Holy nostalgia! Nintendo unveils NES Classic Edition console with 30 included games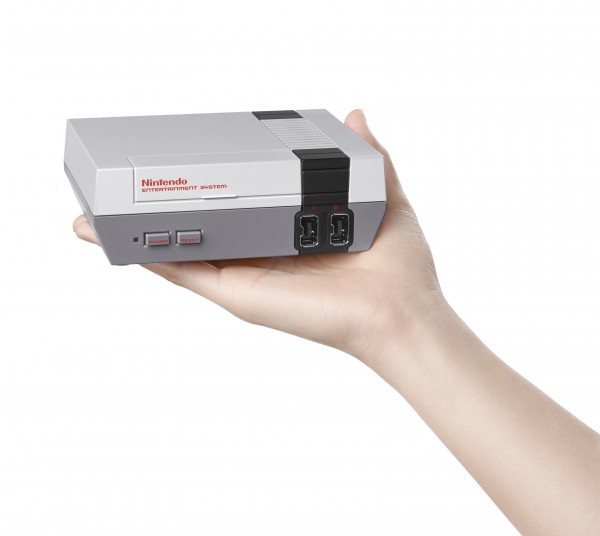 While Nintendo largely failed with its poorly received Wii U console, it has certainly reversed its bad luck with the popular Pokemon Go. What was once a company that seemed in trouble it has seen its stock soar thanks to the nostalgia-heavy augmented reality mobile game.
Nintendo is looking to keep the nostalgia-fueled momentum going it seems, with a new console. The NES Classic Edition is a mini game system with 30 pre-loaded classic games (not cartridges). One big benefit is getting native HDMI out -- something the original NES consoles do not offer. Believe it or not, the price is quite reasonable too.
"If you see a Nintendo Entertainment System on store shelves this holiday shopping season, you haven't entered a time machine. (Unless everyone around you is wearing acid-washed jeans and neon leg warmers. If that's the case, you may have unknowingly walked through a rift in the space-time continuum.) The most likely scenario is you are setting eyes on the Nintendo Entertainment System: NES Classic Edition, launching in stores on November 11 at a suggested retail price of $59.99. That's right: The NES is back! But this isn't the same NES that you fondly remember. This new nostalgia-fueled system is a near-identical, mini replica of Nintendo's original home console and plugs directly into your high-definition TV using an included HDMI cable", says Nintendo.
Reggie Fils-Aime, president and COO, Nintendo of America explains, "we wanted to give fans of all ages the opportunity to revisit Nintendo's original system and rediscover why they fell in love with Nintendo in the first place. The Nintendo Entertainment System: NES Classic Edition is ideal for anyone who remembers playing the NES, or who wants to pass on those nostalgic memories to the next generation of gamers".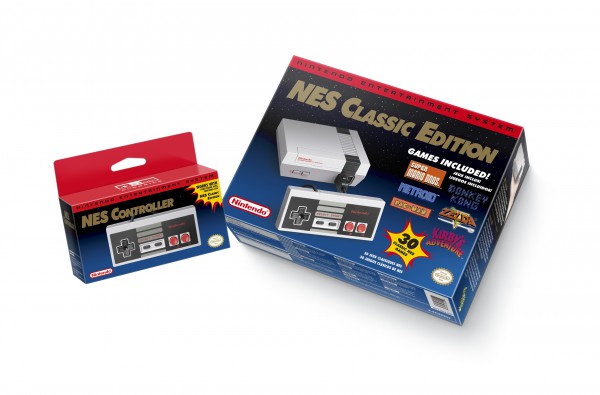 Nintendo shares the 30 games that you will receive below. Please note, this cannot accept classic cartridges, so you can only play the included titles.
Balloon Fight
BUBBLE BOBBLE
Castlevania
Castlevania II: Simon's Quest
Donkey Kong
Donkey Kong Jr.
DOUBLE DRAGON II: THE REVENGE
Dr. Mario
Excitebike
FINAL FANTASY
Galaga
GHOSTS'N GOBLINS
GRADIUS
Ice Climber
Kid Icarus
Kirby's Adventure
Mario Bros.
MEGA MAN 2
Metroid
NINJA GAIDEN
PAC-MAN
Punch-Out!! Featuring Mr. Dream
StarTropics
SUPER C
Super Mario Bros.
Super Mario Bros. 2
Super Mario Bros. 3
TECMO BOWL
The Legend of Zelda
Zelda II: The Adventure of Link
Hardcore Nintendo fans will likely be disappointed in the list -- it is impossible to please everyone. With that said, it is rather diverse and full of quality titles. For someone looking to experience old-school NES games for the first time -- without piracy and PC emulation -- this collection is awesome.
At a low $60, this is sure to be an extremely popular Christmas gift -- I expect it to sell out very quickly. If you want to play two-player titles, you can buy an additional controller for only $10. Nice! That same controller can also be connected to a Wii remote for use on Nintendo's Wii and Wii U too.
Will you be buying this mini NES on November 11? Tell me in the comments.