Samsung's Galaxy S7 outsells iPhone 6s in US: Is Apple in trouble?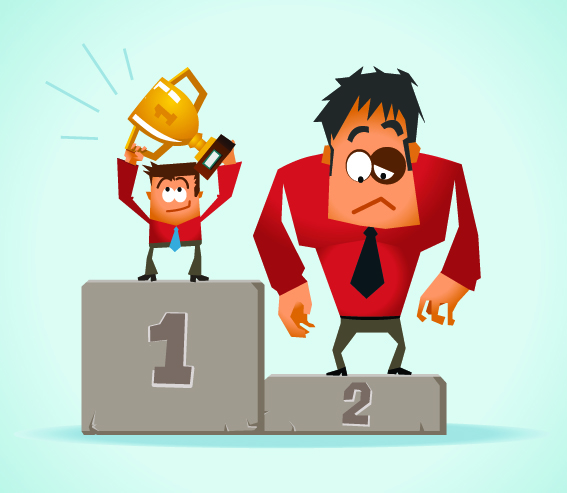 Samsung is enjoying a great deal of success in the US with its Galaxy S7 and Galaxy S7 edge, as its flagship line is wiping the floor with the iPhone 6s and iPhone 6s Plus in terms of sales.
The US has typically been a strong market for iPhone sales, but Apple has to settle for the second place on the podium with more than a quarter to go until its next generation of flagships hits store shelves.
As is typical of an "s" upgrade, the iPhone 6s line does not ship with many improvements over the previous generation. Apple only introduced a small number of noteworthy features, and this is likely the reason why there haven't been more consumers interested in buying an iPhone 6s or iPhone 6s Plus in US.
The Galaxy S7 and Galaxy S7 edge accounted for 16 percent of all smartphones sold in the US in the three months ending May 2016 as opposed to 14.6 percent for the latest iPhones, according to a report by Kantar Worldpanel Comtech. It is very impressive when you consider that, while the respective iPhones enjoyed three full months of sales, the Galaxy S7 and Galaxy S7 edge only became widely available after March 11.
Samsung is responsible for 37 percent of all smartphones sold in US in that time frame while Apple has to make due with 29 percent of sales. "In both cases, the majority of sales came from customers repurchasing and upgrading within their preferred brand. Among those intending to change devices within the next year, 88 percent of current Apple users and 86 percent of current Samsung users intend to stay loyal".
It is interesting to note that only five percent of Samsung sales come from iPhone switchers, while 14 percent of iPhone sales are made by consumers moving from Samsung smartphones. The South Korean maker targets a broader audience, thanks to a more diverse lineup, while Apple is focusing on the high-end and mid-range buyers based on pricing.
Also worth noting is that the 10 most popular smartphones sold in US are all iPhones and Galaxy devices. Other vendors have come up with competitive smartphones too, but it looks like consumers are too much in awe with Apple and Samsung to notice other flagships. Kantar Worldpanel ComTech says that another brand appears in the list only when looking at the top 20, and that is LG.
Apple is expected to introduce the iPhone 7 in September, and until that happens it is likely that the Galaxy S7 line will retain its spot on the podium. Arguably, the Galaxy S7 and Galaxy S7 edge are much more impressive packages compared to the respective iPhones 6s models, and this is something that US consumers seem to support based on their strong sales performance.
Apple will have to come up with something really special to get consumers' attention, otherwise its flagships risks losing even more ground to the Galaxy S line. What's more, Samsung is expected to introduce the Galaxy Note7 shortly -- it will be unveiled on August 2 -- and it is expected to provide a boost in sales for the Galaxy line in US while being a more mature package than the iPhone 6s Plus.
Photo Credit: maraga/Shutterstock