Roku app for Windows 10 now available in other countries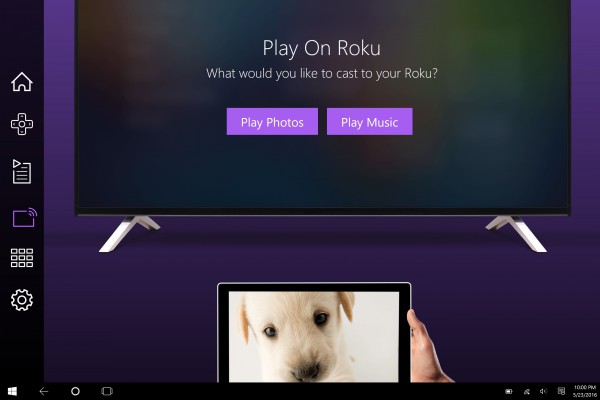 Roku has become one of the most popular streaming media platforms, leading more people to get rid of cable and satellite services. It's a mixed bag because it requires some work and a bit of paying for services, though cheaper than the alternative.
Now the manufacturer is bringing its desktop app to Windows 10 in two more countries. Both Canada and the United Kingdom will be receiving the new app for Windows 10.
"The Roku app for Windows 10 Laptops and Tablets offers Windows 10 users more access to their favorite streaming entertainment. Working closely with Microsoft, we've created a Roku experience designed specifically for these larger screens that Windows 10 and Roku users alike will love", the company states.
This is a first for tablet users, as this app was previously not available. Roku promises more than 2,000 channels and 100,000 movies will be accessible. There is also a new homepage -- "We want to get you to your favorite streaming entertainment content quickly and easily. The new Homepage provides you with quick access to your "My Channels" list and surfaces content available on Roku. With more and more Windows 10 devices supporting both point-and-click, as well as gesture navigation, browsing these lists can be accomplished with a simple swipe or click to bring the next page of content to the front". There are also improvements to the search and remote control.
The app is available right now via the Windows App Store.