Microsoft is killing Skype for Windows Phone -- a final slap in its fans' faces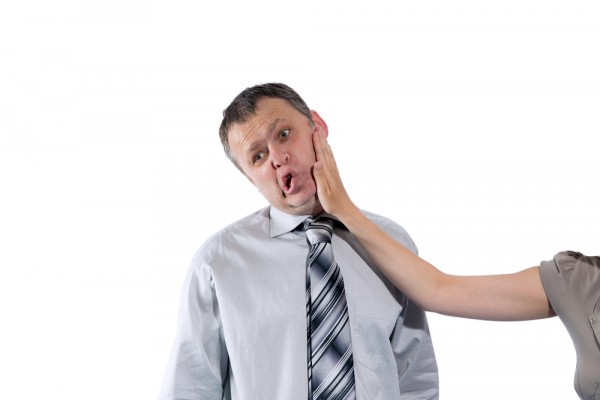 Windows Phone was a terrible experiment that never got off the ground. Microsoft's mobile operating system was never popular with developers, nor did many consumers care about it. With that said, some of the company's most loyal fans did embrace it, however. Not to mention, due to low prices, a small number of unknowing budget-hunters bought the much maligned phones too.
Fast forward to today, and Microsoft has moved on to Windows 10 Mobile. Sadly, its newest mobile push is not doing well either, but I digress. As a final slap in the face to users that own Windows Phones that cannot be upgraded to Windows 10 Mobile, Microsoft is killing Skype support for the platform.
"The pace of change in our industry means that the devices and operating systems used by the majority of people shifts with time. Our commitment to deliver the best possible cross-platform experiences requires that we continually assess when it's time to increase our focus on the platforms of the future. Sometimes this means that we must end support for some devices and operating systems", says Gurdeep Pall, Skype Team.
Pall further says, "these decisions are hard to make, but they are necessary as Skype moves forward so we can deliver new experiences on devices that have the capability to support them. As such, we will begin to implement these changes over the coming months. You can check our support site to find out which devices and operating systems Skype will support in the future, but as an example we will continue to support Windows 7, 8, XP and Vista, Yosemite on Mac, iOS 8 and Android 4.03 operating systems".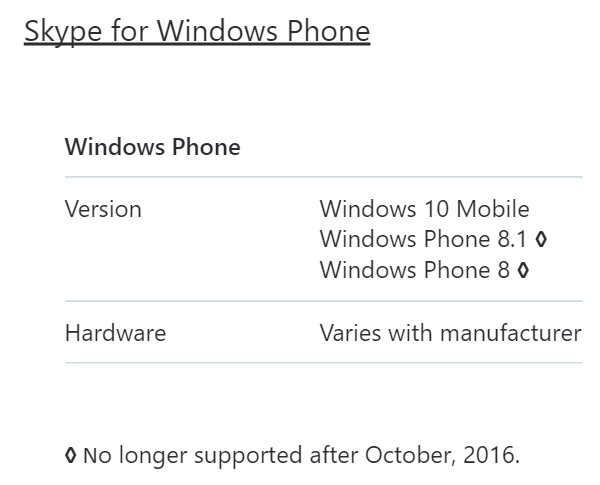 And just like that, Windows Phone users are kicked to the curb. When will the support officially end? According to the support page found here, support will stop on November 1, 2016. Hey, at least the company is now focused on Linux!
If you own a Windows Phone that cannot be upgraded to Windows 10 Mobile, and you need Skype, you can instead upgrade to a modern device running Android or iOS. Yeah, you could also buy a Windows 10 Mobile handset, but can you really trust that path now?
Photo Credit: Jovan Mandic/Shutterstock