Ford adds SYNC 3 with Apple CarPlay and Android Auto to its entire 2017 range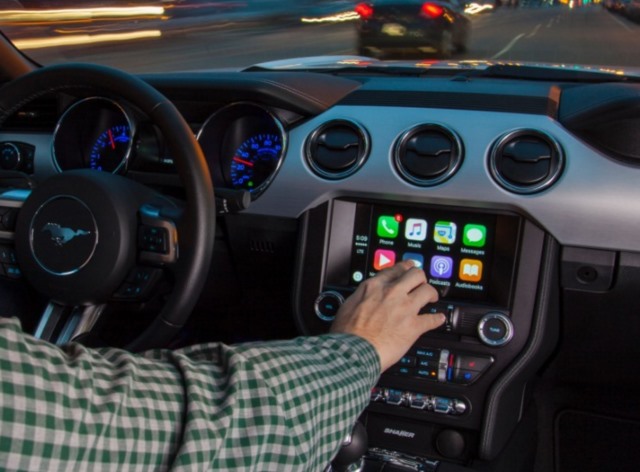 All of Ford's 2017 SUVs, light trucks, cars and electric vehicles will be kitted out with SYNC 3. The addition of Ford's voice-activated communications and entertainment system means that every single vehicle from its 2017 lineup will feature support for Apple CarPlay and Android Auto -- in the US, at least.
SYNC 3 allows for the use of iPhones and Android smartphones to get directions, make calls, listen to music and make use of third party apps while driving. Ford promises that a "platform-focused approach to SYNC 3 means a fast rollout across all vehicles".
The company has made something of a commitment to in-car smartphone users taking advantage of SYNC 3, saying "over-the-air updates via Wi-Fi will help ensure it keeps up with the latest technology". The system is compatible with iPhone 5 and newer, and Android handsets running Lollipop or newer.
Jeffrey Hannah from research firm SBD says:
SYNC 3 is already a major leap forward in terms of functionality, simplicity, and user experience -- Ford's promise that every new model now ships 'Smartphone-ready' is huge. Ford is not taking the traditional approach of introducing Apple CarPlay and Google Android Auto on a few piecemeal models or as an expensive option on luxury vehicles only. The guesswork for consumers is over -- if you buy any 2017 Ford vehicle with SYNC 3, you drive off the lot with both of these innovative technologies ready to go.
Check out the video from Ford that shows the system in action: