Chuwi Vi10 Plus tablet includes Windows 10 and Android for an incredibly low price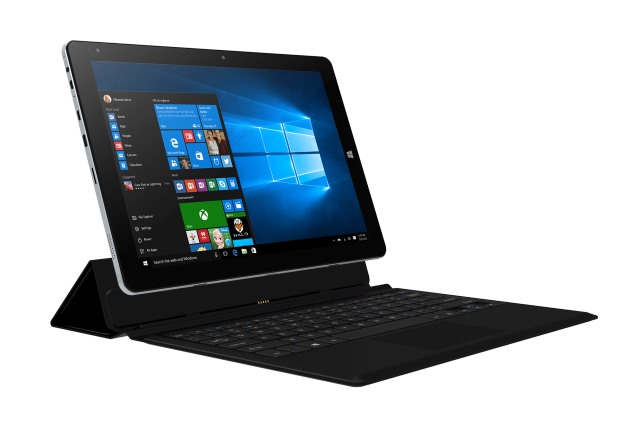 A few months back, we took a look at the Chuwi Hi12, a low-cost tablet that we compared to the Surface Pro 4 and iPad Pro. Now the company has released a slightly smaller -- and even cheaper -- model, the Chuwi Vi10 Plus.
With a 10.8-inch screen, the Chuwi Vi10 Plus is available in two variations. The first model comes with Android-based Remix OS 2.0 installed, while the second is a dual boot unit that has both Windows 10 and Remix OS 2.0 installed.
For now, Chuwi only has the single-OS version of the Vi10 Plus, priced at a very reasonable $169. The dual-OS model is due very soon -- although there's no confirmed date as yet -- and this is priced slightly higher at $239.
Here's a rundown of the specs:
Display: 10.8 inch
Resolution: 1920 x 1280
Aspect ratio: 3:2
Screen brightness: 450 nits
CPU: Intel Atom Cherry Trail X5
GPU: Intel HD Graphics Gen8
RAM: 2GB (Remix OS model) / 4GB (Remix OS/Windows model)
Storage: 32GB (Remix OS model) / 64GB (Remix OS/Windows model)
Battery: 8400mAh Li-polymer battery, supporting 5V/3A quick charging
Cameras: 2MP/2MP dual cameras
Connectivity:  USB 3.0 Type-C port
Dimensions: 276.4 x 184.8 x 8.8mm
Weight: 686.5g
In terms of accessories, there is an optional detachable magnetic docking keyboard which is sold separately, as is the Chuwi HiPen H2 stylus. Pricing is yet to be confirmed.
The Vi10 Plus is supposed to be available to buy right now, but it is yet to appear on the Chuwi website -- you'll have to keep checking back! You can also keep an eye on GearBest.