Google brings add-ons to Docs and Sheets on Android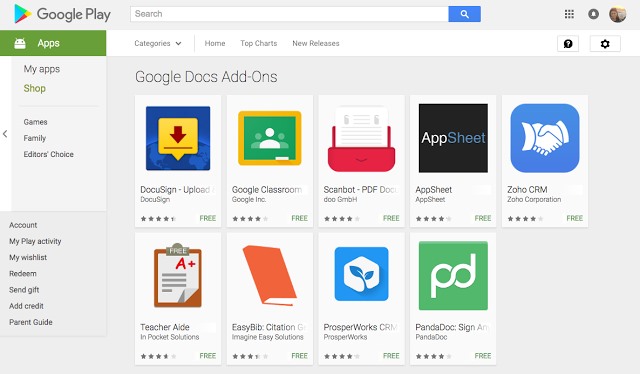 With a desktop word processor and spreadsheet, you have great power to create a range of documents. The move to the cloud and mobile means that popular Office suites have been ported to mobile platforms, and this usually means missing out on key features -- like add-ons.
Today, this changes as Google has announced that Android add-ons for Docs and Sheets are now available. This means that Google's mobile office tools can be extended with add-ons like DocuSign, Scanbot and Zoho CRM.
The new feature means that the Android-based office suite just became a whole lot more useful. No longer will you need to wait until you get back to the office to perform a certain task, or pull out your laptop -- your phone or tablet will do the job just fine. At the moment, there are only nine add-ons to choose from, but they have been assigned their own category in Google Play.
While introducing the add-ons Google invites developers to get to work creating even more:
Android add-ons offer a great opportunity to build innovative integrations and reach Docs and Sheets users around the world. They're basically Android apps that connect with Google Apps Script projects on the server-side, allowing them to access and manipulate data from Google Docs or Sheets using standard Apps Script techniques. Check out our documentation which includes UI guidelines as well as sample code to get you started. We've also made it easy for you to publish your apps with the Apps Script editor.