Firefox 48 FINAL improves download protection as part of wider security crackdown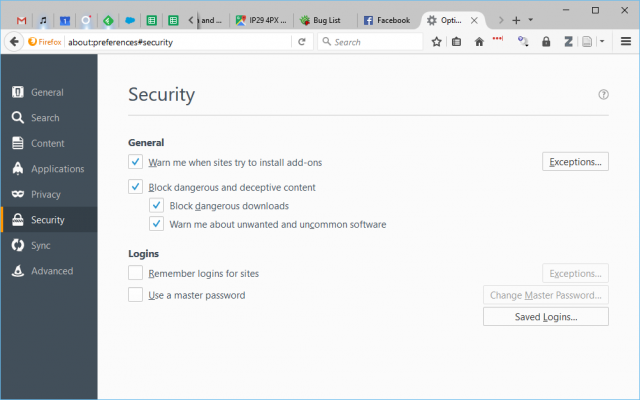 Mozilla has unveiled Firefox 48 FINAL for desktop. After the relatively minor releases of late, Firefox 48 contains a number of notable new features, both visible and behind the scenes, to excite users.
There's improved protection against potentially malicious downloads, the requirement for add-ons to be both verified and signed by Mozilla before they will load, and a number of WebRTC enhancements -- and that's just for starters.
Firefox 48's somewhat cryptic battle cray is "roar for moar protection against harmful downloads!". It refers to new features for blocking potentially malicious downloads and sees the Security tab of Firefox's Options get a shakeup.
Users will now find a new "Block dangerous and deceptive content" option that includes two further options: "Block dangerous downloads" and "Warn me about unwanted and uncommon software", both of which are ticked by default.
Other security improvements include all add-ons requiring a digital signature (and verification) from Mozilla before they will load, while the media parser has also been redeveloped using the Rust memory-safe programming language to protect against potential exploit-based attacks.
Selected users will also see process separation enabled, splitting the main Firefox browser process from all loaded web content. This allows the latter to be sandboxed, blocking direct access to the filesystem for security purposes, but should also yield stability and performance improvements too.
One usability improvement sees the Awesome bar's results list include a number of handy icons to help identify results from a user's history, bookmarks or open tab.
WebRTC improvements include enabling delay-agnostic AEC, full duplex for GNU/Linux and support for ICE Restart & Update, while a bug leading to frequency distortions on Jabra and Logitech C920 webcams has also been fixed.
Windows users will now find the [Tab] and [Shift]+[F10] key combos work as they should when in customization mode, while GNU/Linux users gain visible Canvas performance improvements through support for Skia.
Developers gain a multitude of new features, including a geometry editor for moving absolute and fixed positional elements and the addition of a tree-map view to the memory tool for debugging purposes. Content Security Policy (CSP) is now enforced for all WebExtensions. The Firebug Theme has also been enabled for Developer Tools.
Firefox 48 FINAL is available now as a free, open-source download for Windows, Mac and Linux. Support for OS X 10.8 and earlier has now been dropped, while version 48 will also be the last version to run on Windows PCs without SSE2 CPU extensions.